President Muhammadu Buhari has accepted her resignation from his administration.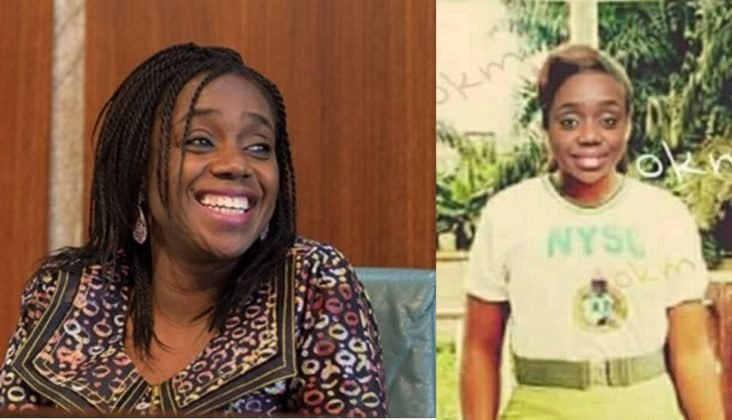 The president on Friday thanked the minister for her services to the nation and wished her well in her future pursuits.
A statement by Femi Adesina, Special Adviser to the President on Media and Publicity, confirmed her resignation.
President Buhari also approved that the Minister of State, Budget and National Planning, Mrs. Zainab Ahmed, should oversee the Ministry of Finance with effect from Friday.
Mrs. Ahmed is said to be a cousin to Kaduna State governor, Malam Nasir el-Rufai.
However, sources told Saturday Independent that the minister may have tendered her resignation letter nearly a month earlier but was held on to by the presidency, allegedly to forestall political backlash ahead next year's general election.
A presidential aide, it was gathered, persuaded Adeosun to hold on for a while longer only to release the letter from the minister as measure to forestall the expected tension over the sack of Matthew Seiyefa, Director General, Department of State Services (DSS) and his replacement with Yusuf Magaji Bichi.
The social media have been rife with reactions after the presidency announced Bichi as the new helmsman for the DSS barely weeks after reports alleged that Seiyefa had a face-off with Chief of Staff to the President, Abba Kyari, over re-organisations of the spook agency. The episode and latest sack event had generated angry voices from prominent Nigerians from the Niger Delta and the Middle Belt.
Saturday Independent was further informed that news of Adeosun's resignation may have been released as a measure to take away steam from the raging controversy of newly appointed DSS boss at the expense of Seiyefa, who hails from Bayelsa State.
President Muhammadu Buhari has been serially accused of nepotism in his appointments especially in the areas of security. Bichi enlisted in the defunct National Security Organisation (NSO) in 1982.
He retired after 35 years of service in 2017 as Daura's Finance & Admin Director but was retained by Lawal Daura, the former DG sacked by Vice President Yemi Osinbajo while Buhari was on short leave in London, for a few months and then released February 2018.
There are suggestions that Daura may run the DSS through proxy, a reason Adeosun's alleged resignation may draw attention away from. "It could get worse," reacted Prof. Chidi Odinkalu, former chairman, National Human Rights Commission(NHRC).
Some online portals hinted at the minister's resignation over the three months old controversy involving her alleged forgery of exemption certificate of the National Youth Service Corps (NYSC).
Government officials have refused to comment as repeated calls to Yinka Akintunde, Media Adviser to the minister, yielded no result. Femi Adesina, Senior Special Adviser to the President on Media and Publicity, would neither respond to repeated calls nor to text messages sent to him.
However, Malam Garba Shehu, senior special assistant on media to the president sent a tacit response via text stating: "If there is any letter to that effect, I have not seen it."
In a highly damaging expose by an online newspaper, the Nigeria's Finance Minister, Adeosun, was reported to have declined participating in the mandatory one-year National Youth Service Corps (NYSC) after schooling in the UK.
Instead, according to the report, she forged an exemption certificate many years after graduation which qualified her for the ministerial appointment.
The year-long service, organised by the NYSC, is compulsory for all Nigerians who graduate from universities or equivalent institutions at less than 30 years of age.
In addition to being a requirement for government and private sector jobs in Nigeria, the enabling law prescribes punishment for anyone who absconds from the scheme or forges its certificates. Eligible Nigerians who skipped the service are liable to be sentenced to 12 months in prison.
Saturday Independent findings at the finance headquarters in Abuja, on Friday, showed a largely unruffled staffers going about their duties without any much of hint of tension that such news normally provokes. Some staffers told the newspaper too, that the minister was still at her office working.
By protocol when a minister resigns, the letter is forwarded to the presidency through the Office of the Chief of Staff (CoS), and such official begins handing over procedures to the permanent secretary of the ministry.
While normal activities went on at the ministry on Friday, it was gathered that Adeosun had actually offered to resign and had followed up with a letter to the effect.
"She handed the letter to the presidency after which a powerful aide to the president then prevailed on her to hold it off until after the election in 2019," explained a ministry top official