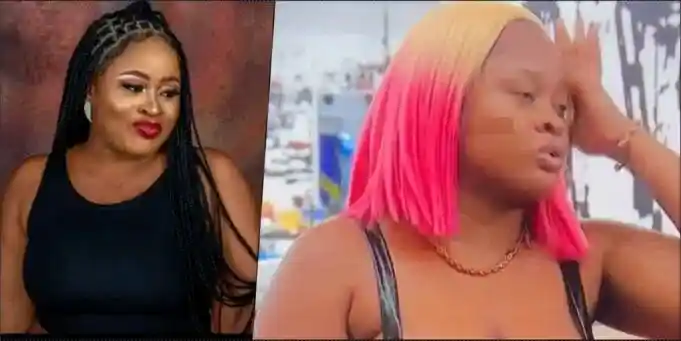 Housemate Amaka of the BBNaija Level Up show faces sanction as a result of negligence that almost burnt down Biggie's house.
Amaka had put a dough of meat pie in the oven timed for 20 minutes while she exited the kitchen for the garden.
Biggie, however, summoned all the housemates to the house after the food had been taken out of the oven to prevent a fire outbreak.
Biggie banned Amaka for one week from using the new microwave appliance in the kitchen while pointing out the damage she could've cost the organizers.
Watch the video below …
View this post on Instagram
Read More >>>  Latest BBNaija Gist