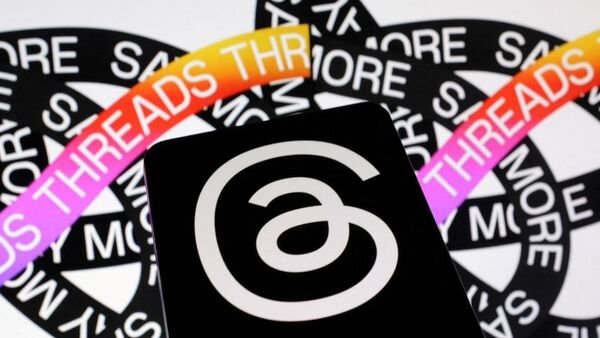 Thread Net, Instagram threads website, Instagram Threads Play Store, Instagram threads ideas, Threads Instagram login, Threads Instagram download
Instagram Threads, the new social media app, is making waves and posing a potential challenge to Twitter, developed by the powerhouse Meta of the trio -Facebook, Instagram, and WhatsApp, Instagram Threads seamlessly integrate with your Instagram account.
Speculation is rife about whether this could be the next major player in the social media landscape, with Mark Zuckerberg himself vying for a larger share of the market.
If you're keen to jump on the Instagram Threads bandwagon, here's a simple guide to getting started from Ngnews247.
Download the App For iPhone users, visit the App Store, while Android users should head to the Play Store. Once there, tap the search bar icon at the bottom right of your screen, enter "Instagram Threads," and select the app from the search results. Download and install it on your device.
Sign Up, launch the threads app: Tap the "Log in with Instagram" button to sign in using your Instagram account. To import your profile information from Instagram, tap the "Import from Instagram" button. Alternatively, you can manually enter your bio, link, and profile picture by tapping on each respective icon. Once done, tap "Next."
Choose Your Profile type: decide whether you want a Public profile or a Private profile. After making your selection, tap "Next" to proceed.
Follow Accounts; A list of people you follow on Instagram will appear. To follow all of them on Threads, tap the "Follow all" button. Alternatively, tap the "Follow" button next to individual names to select specific accounts to follow. If you prefer to skip this step, tap the "Next" button in the upper-right corner.
Join Threads: Finally, tap "Join Threads" to complete the process.
[irp posts="134415″ ]
You have successfully signed up for Instagram Threads and are ready to explore the app's features. The home page displays all the Threads and posts from the accounts you follow, while the Search page offers recommended accounts and enables you to search for specific users.
Additionally, you will find dedicated sections for composing new Threads, managing notifications, and viewing your profile.
Bearing similarities to Twitter, Mark Zuckerberg's "Threads by Instagram" is set to leverage the lapses of Musk's birdie app.
Describing the Threads as "the best parts of Instagram and create a new experience for texts, ideas and discussing what's on your mind", Zuckerberg's new app promises to take things a notch up higher.