Residents of Ile-Ife witness fear as men of the Mobile Police clashed with thugs on 23rd of Friday.
According to report trouble started when some mopol officials raided a shop at Ojoyin where some hoodlums sold hemp and marijuana.
It was learnt that the mobile policemen attacked the thugs with weapons and threatened to kill them. As a result of this, the thugs launched an attack on the MOPOL officials at the shop.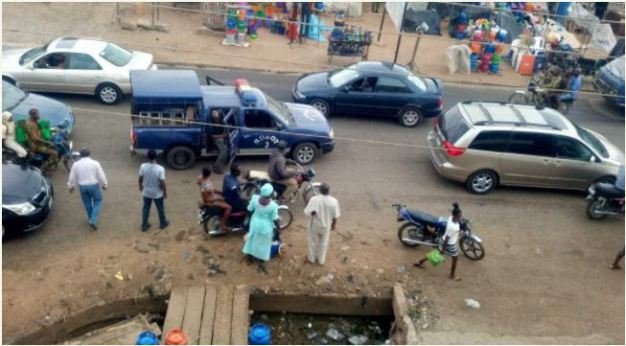 It however led to a serious gun battle as the MOPOL and thugs engaged each other. On hearing the sound of gunshots, residents fled away for their lives, traders shutdown markets in many areas, such as Lagere, Mayfair, Ojoyin, Akarabata and many others.
A transport worker in Lagere, who craved anonymity said that, "One person has been confirmed dead during the clash, many have been Injured. No one could pass Lagere road when the mopol officials were shooting. Everyone fled."