RELATIONSHIP
Signs: How To Tell If A Man Is Falling In Love With You
It's the timeless question you've asked to daisies and to your best friends: how do men fall ? And what are the telltale signs he is falling for you? Sometimes it seems like a complete mystery incapable of ever being solved. Is it timing, certain qualities that explain what men look for in a women, or basic chemistry? Is it the intangibles or the concrete?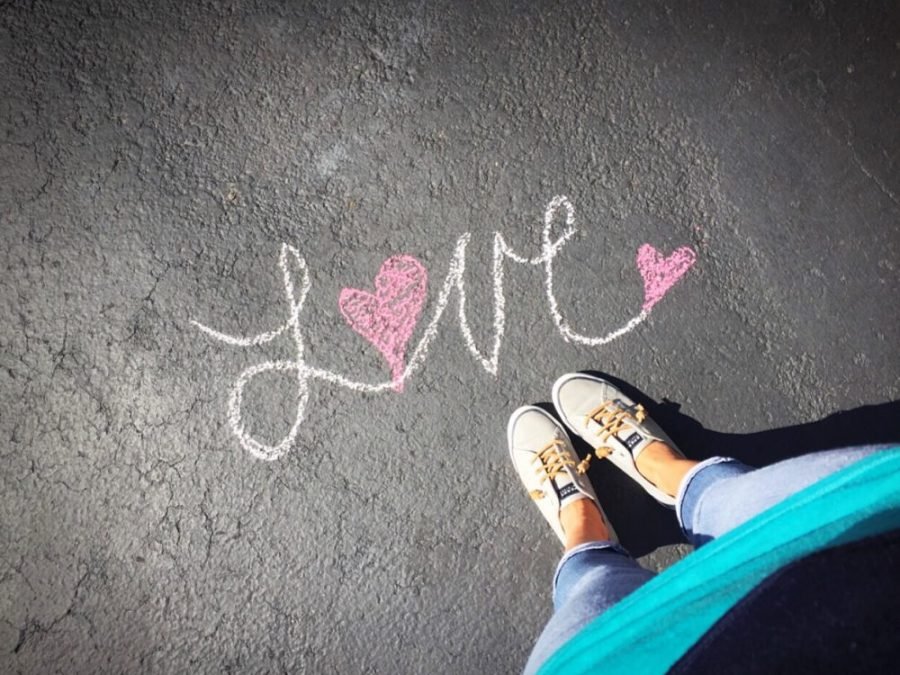 While early signs of a good are sometimes difficult to define, luckily, a few are obvious enough to decode. You can determine these by understanding what makes a man commit to a long-term partnership and what keeps his interest over many decades, trials and experiences. As love and dating author John Gray, Ph.D. explains, ultimately what men and women want is the same: "they want to feel connected, they want to feel attraction, and to experience passion."
Here, some clear signs he is falling for you…. hard:
He treats you with respect
You might never have to wonder how men fall in love if you feel respected by your partner. How come? Experts agree early signs of a good relationship include a male partner who cares about the details of your life. It might seem like a no-brainer, but if your guy values your opinions, compliments your character, celebrates your accomplishments, pays attention to details, and even accommodates your quirky habits, he's invested.
He's emotionally attracted to you
Though many will first turn to the physical characteristics to explain what men look for in women, the emotional experience is more powerful. In other words, what a man feels as a result of the experiences he has with you are what can make him see you as a woman he absolutely needs to get closer to. This is one of the signs he is falling for you, since it illustrates he feels he can openly communicate and be himself fully when you're together.
He's always in communication with you.
Does he send you funny texts during the day? Does he comment about the songs, signs and hilarious headlines that remind him of you? Does he Google last night's unresolved debate—'Which is healthier: ice cream or gelato? — when he's at work and tell you about it? When you become a very present part of his day even when you're apart, it's one of the many signs he is falling for you.
He compromises.
Love can soften theheart. Being right isn't as important as doing right by the other person. When your beau starts to meet you in the middle on topics he's typically stubborn about—maybe he's a movie snob who suddenly willing to let you pick a flick he'd otherwise never watch—he's leading with his heart instead of his head. Selflessness is one of the many important early signs of a good relationship that's blooming.
He touches you in public
How do men fall in love? With their eyes, their hands, their … the list goes on. But here's the kicker: while most guys have no qualms about touching their girlfriends in private, PDA is another story. When your man puts his arm around you in public, he's both proudly announcing to the world that you're together and making a protective gesture. Another love gesture? When he starts offering the hugs and cuddles you crave, with no expectation of sex. He wants to serve you with physical touch, not use it just to get what he wants.
He wants to take care of you
Women often roll their eyes at men's 'fix it' instincts; and while he may not be able to fix every bad day, the fact that he tries only points to the fact that he is starting to fall for you and cares deeply for you. He wants to make things better. He wants to provide for you, practically and emotionally. He wants to make you smile. When he puts in the effort to comfort and reassure you, he's saying 'I love you' in both word and deed.
He can play around you.
There's something that drives men wild and invites them into a deeper level of 'connection'– play. Men love to be active and to play. They were raised to express themselves and connect with those around them through action. This doesn't have to mean watching sports or being overly competitive, but rather, it's found in your attitude. What men look for in women is a willingness and openness to life, where you invite laughter, humor and positivity. While you might not be always fully engaged and happy, when you serve as someone who sees the glass as half-full, he's more likely to let down his guard. That's
if he's joking with you and in good spirits around you, he's likely more interested than you realize.
He wants you to know his family and friends.
There's no stronger sign of a budding relationship than when a man wants you to meet his parents. Or his siblings. Or his best friends. When he's ready to introduce you to people who matter most—and is equally eager to meet your friends and family — he has no intentions of going anywhere. He's proud to be with you and wants his family to fall in love with you, too.
He has replaced 'I' with 'We'.
Stop staring dreamingly into his eyes, seeking the answers to the questions in your heart and instead, listen to his word choices. When he starts using words like 'we,' 'us,' and 'Team Awesome', he's not thinking of himself as a single man anymore. You're now part of his life. And he loves that. This also goes hand-in-hand with more signs he is falling for you: he talks about the future. Does he make plans for the future that include you? Did he invite you to his buddy's wedding next fall? Does he joke about your future children together? When he's got a future with you on his mind, he's already decided that he has no intentions of letting you go.