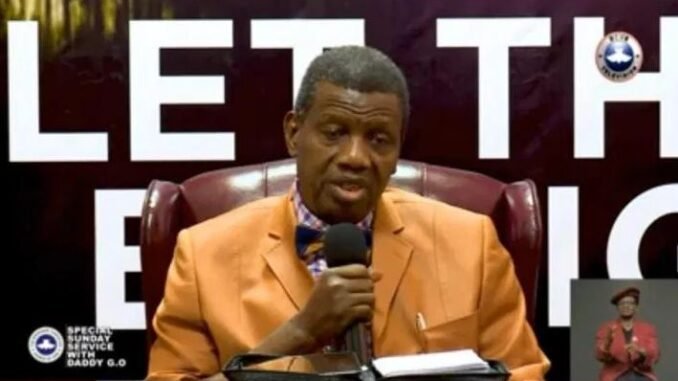 Pastor Enoch Adeboye of the Redeemed Christian Church of God, (RCCG) says God has not spoken to him about the candidate that will win 2023 presidential election.
Adeboye made the statement on Saturday, during January's Holy Ghost Service at the Redemption City, Ogun State.
The revered clergyman therefore urged Nigerians to get their Permanent Voter Cards, (PVCs), and prepare to 'vote as your spirit leads' in February.
The pastor added that when God finally speaks to him, he might not tell Nigerians who would become Nigeria's next president.
"You may be saying the election is next month and he has not spoken until now. I advise that you get your PVCs ready.
"If He doesn't speak before the elections, then be ready to vote as your spirit leads. If He tells me, well, I may tell you or I may not," Adeboye said.