Naija Gossip 247
Mourinho Spotted Leaving Lowry Hotel For Last Time After Being Sacked By Man Utd
Jose Mourinho left the Lowry Hotel for the final time following his sacking as Manchester United boss.
Mourinho arrived at the Carrington training complex this morning to be told by Executive Vice chairman Ed Woodward that he had been axed.
The Portuguese boss spent the entire of his two-and-a-half year tenure staying at the hotel and paid a whopping £779,000 on rent.
It totalled up to a whopping 865 days living at the five-star accommodation while his family remained at their £25million home in London.
But this afternoon he was driven away for the final time and will head back to the capital with his £24million pay off safe in his back pocket.
Speaking to a photographer outside, he appeared happy enough to pose for pictures and when asked how he was feeling, Mourinho replied: "Okay, my friend."
It was inevitable that Mourinho was heading for the chop following a whole host of issues hovering over the club like a dark cloud.
One was the quality of football that saw his side side 11 points off the top four and a staggering 19 off rivals Liverpool. It is their worst start to a Premier League season for over 28 years.
Woodward was also tired of getting the blame for Mourinho's failures in the transfer market.
He had spent a whopping £400million on his side with big name signings such as Paul Pogba, Romelu Lukaku, Alexis Sanchez and Fred all failing to deliver.
His relationship with the players hit a new low and they were barely playing for the manager towards the end of his tenure.
Mourinho has been criticised throughout his career for not giving younger players the chance to break into his starting line-up.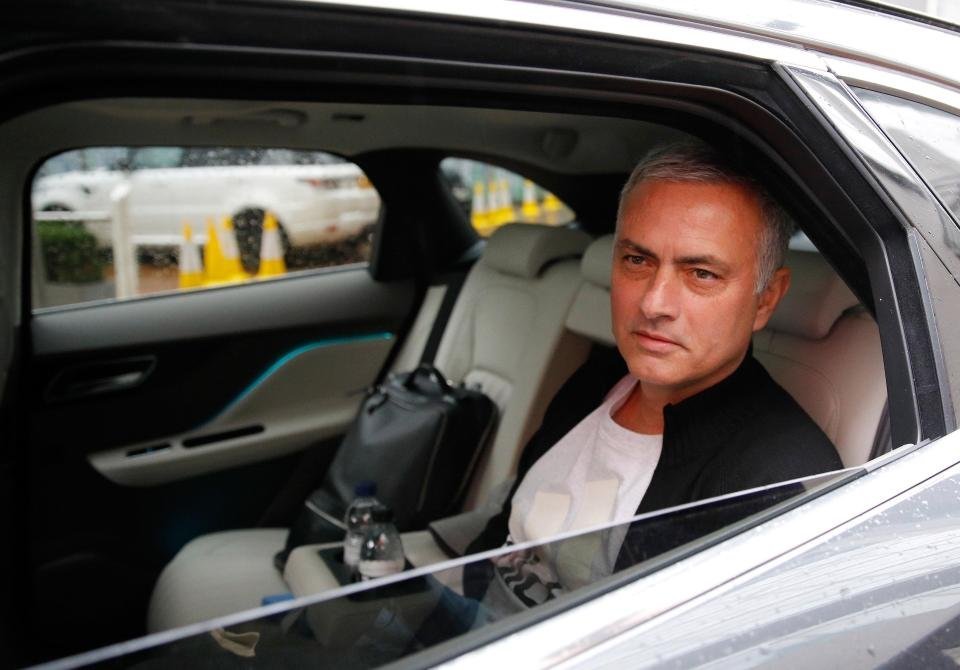 "Bye guys." 👋

Jose Mourinho departs The Lowry Hotel this afternoon, after being sacked by @ManUtd today. 🏨

Follow updates and reaction after Jose Mourinho is sacked as @ManUtd manager here: https://t.co/kouvEuOFMj pic.twitter.com/hbpxrfTKcQ

— Sky Sports News (@SkySportsNews) December 18, 2018