Lil Tjay was reportedly shot overnight in the Edgewater area of New Jersey.
According to TMZ, which cited "law enforcement sources," 21-year-old Tjay was set to undergo emergency surgery following the alleged shooting. The report alleges the incident was comprised of one shooting at a local Chipotle, as well as another shooting at a gas station. While the report also includes mention of a second victim, additional information had not been made public at the time of this writing.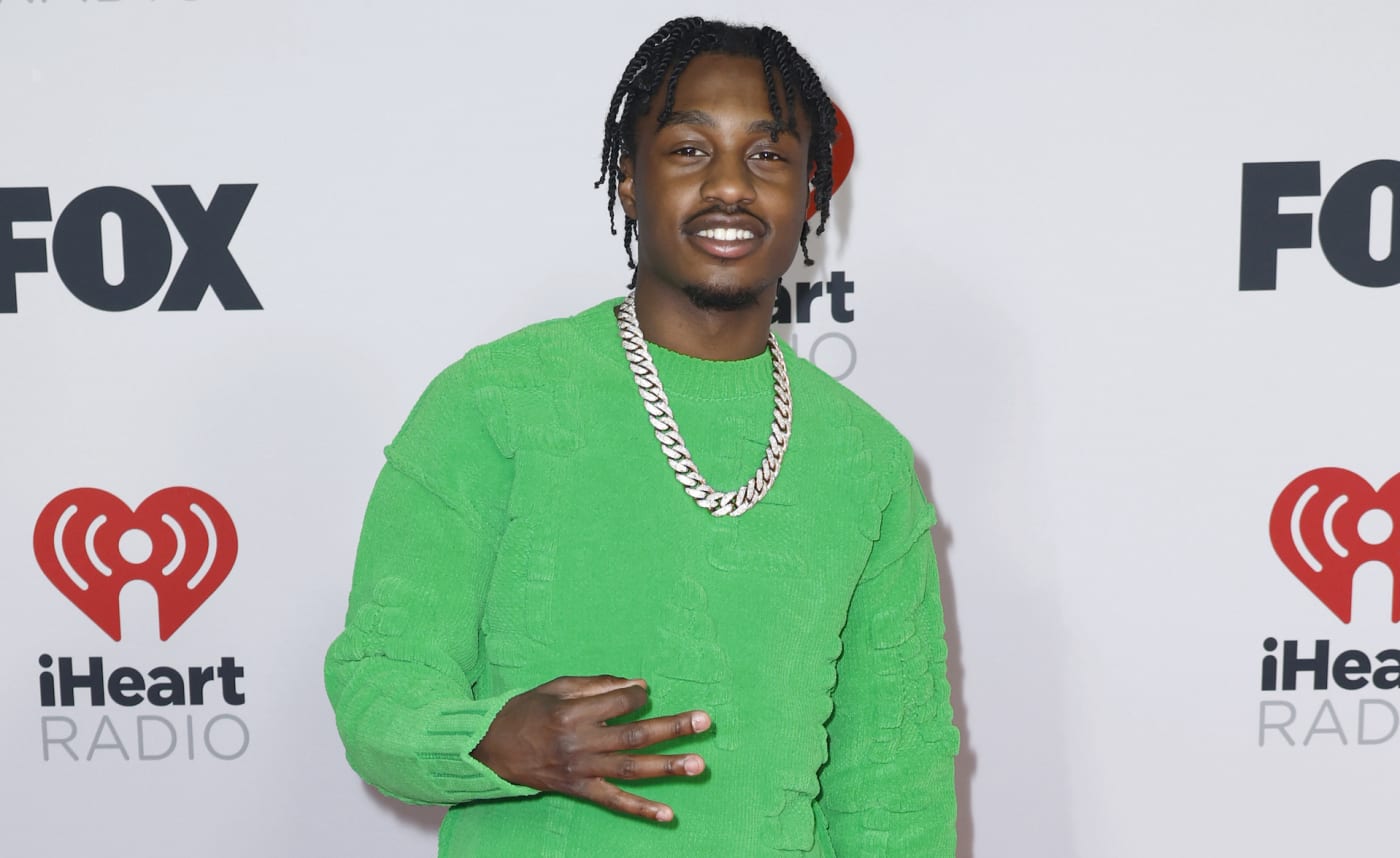 Complex has reached out to reps for Lil Tjay for comment.
Though names were not given, the Bergen County Prosecutor's Office Major Crimes Unit and the Edgewater Police Department both shared a short statement Wednesday morning, seemingly in reference to the same incident. At the time, it was said that "more details" would be shared soon.
#BCPONJ Major Crimes Unit and Edgewater PD are investigating a shooting with 2 victims around midnight on 6/22 at 14 The Promenade in Edgewater. More details to follow. @EdgewaterPolice

— BCPONJ (@BCPONJ) June 22, 2022
In a slightly more detailed release subsequently shared here, prosecutor Mark Musella said police responded to a 911 call just after midnight at the Promenade, where they found a victim with multiple gunshot wounds. Another victim, with a single gunshot wound, was located at an Exxon station.
As for potential suspects, TMZ said Wednesday morning they remained at large.
Last month, Tjay linked with Kaash Paige for the official video for their well-received collab "24 Hrs." He also recently rolled out the video for solo cut "Goin Up."