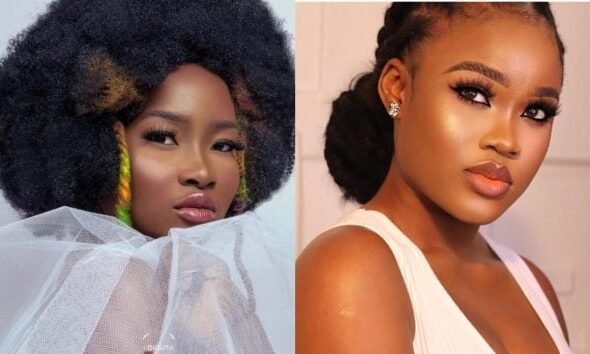 A leaked video captured the reactions of Cee C and Cross after their fellow BBNaija housemate, Ilebaye was declared winner of the All Stars season.
Cee C and Cross were both at the backstage when Ebuka announced Ilebaye as the winner of the season.
Cee C in her reaction got pissed and walked out of the room while Cross gave out a disappointing look.
__awmimi reacted: "If this was buyable why do you all think the other housemates who have more money or influence buy? Some people were even buying immunity to Finale, but Ilebaye worked her ass out to the finale. Haha I understand you all are still in pains. It will continue to pain you till forever. She has won and that's all that matters. Shebi you all underestimated her, you all called her names, you all said she wasn't worthy to win, God just prove to you all that his ways are not the ways of men. Learn to show love to everyone irrespective of any social status. I rest my case.
True_son247 commented: "I feel they actually gave her the game, also Ike was paid to act that particular script that triggers this whole situation on that faithful day. How on earth do you think one ll come from no where and litter ilebaye's cloth on the floor just like that."
Kiddiesroyale reacted: "Who ever recorded the video should sacked like.seriously this is not a good thing for the production team they were in their private place Multichoice ended up running most of this house mates street."
Esther_shokoya added: "llebaye win na pure win no cap. There are a lot of people that intentionally voted for llebaye to prove all those people that are treating her unfairly in the house and nothing more and this housemates are even the one that played her fvckin game for her."
Watch the video below:
View this post on Instagram