Arap Marindich: For couple of days, a the video from which the now viral memes have been generated, have been circulating the social media, Twitter to be precise. Screenshots from the video have been used in memes and how have since gone viral globally.
Marindich is a man in demand both in Kenya and globally after his 1-minute video where he acted like a disappointed rally driver went viral and is now keeping netizens laughing and busy coming up with hilarious jokes.
Arap Marindich
| | |
| --- | --- |
| Name: | Arap Marindich |
| Real Name: | Kennedy Kipkorir Lang'at |
| Age: | 37 years |
| Nationality: | Kenyan |
| Net Worth: | $30,000 |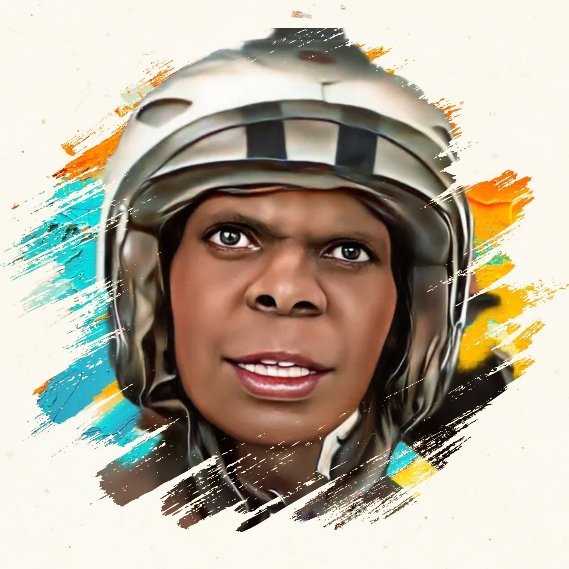 Arap Marindich Biography
Kennedy Kipkorir Lang'at popularly known as Arap Marindich is a Kenyan comedian who went viral globally after a video of him acting as a disappointed rally driver surfaced online.
The video which has been shared widely by netizens from various countries across the world and memes extracted from the video, propelled Marindich to the limelight. He together with his "navigator" Kaptula have become famous.
During an interview with Citizen Digital, the comedian revealed that the decision to use the name Marindich was in honour of his grandfather. He noted that it is customary in the Kalenjin community for people to pick up the names of their grandparents upon their death.
"Lakini tusitumie Kennedy, mimi ni Marindich mwenyewe, hiyo ndio natumia, (But let' s not use Kennedy, I prefer Marindich)," he says.
Here is his story as narrated by WoK.
Arap Marindich Early Life, Education
Marindich was raised in Tigor, Bomet County. He attended primary school in the area and later proceeded to Kaplong Boys High School.
Unfortunately, he dropped out of school at Form Two due to the lack of school fees. His father helped him enroll into driving school in 2008 with the hope that he could make a career out of it.
Arap Marindich Career
Marindich first got a job driving for a local businessman in Bomet. He had a car and needed a driver, and so Marindich, fresh out of driving school bagged the job.
"Those days there were no shuttles and many PSVs so it was a private car. I ferried people from Bomet to other places," he stated.
The 33-year-old later got a job offer from Nairobi and went for it. It is then that he met Kaptula who hired him as a taxi driver.
"Kaptula had a taxi and told me that I should be giving him Ksh2,300 a day," he added.
Marindich revealed that Kaptula noticed that he was very funny and in turn, he hired him as his manager. "Tula" as they call him noted that if properly nurtured, Marindich's talent could be turned into a profitable career.
"Kaptula realised that I am a funny man and advised me to start shooting funny clips and post them online. We did a few together with him I even lost count how many they were," he narrates.
The taxi job did not last long and Marindich went back home.
Luckily, he did not stay home for very long when he was called for a job at the Rongai Police Post. He was to drive the OCS and other officials to various places.
Arap Marindich WRC Rally
Marindich met Kaptula again during the WRC rally weekend in June and they agreed to go to Naivasha together for the rally.
He revealed that it is a rally that they came across a car that had broken down and they asked the owner if he could allow them shoot a small skit in it while he waited for the mechanical team to work on it.
"The driver allowed us to shoot inside his car and we drove for a few minutes but could not go far. Cars kept on passing by our car leaving behind clouds of dust and that is why I had the dust all over my face (in the video)," he narrated.
Arap Marindich a Kenyan 🇰🇪 comedian who has gone viral international for his amazing video clip in Kenya during the Naivasha Safari rally. pic.twitter.com/Rrz4BWgPe9

— African Hub (@AfricanHub_) August 4, 2022
Marindich is grateful that the video went viral since it will open a lot of doors for him and grow his comedy career.
"I want to tell my fans that they should expect more jokes and more projects."
In the video that has now generated glodal viral memes, Marindich and Tula, speaking in the Kalenjin dialect, impersonate a rally driver and his navigator as they complain about intense the rally was.
Marindich with a dusty face explains how they have had to navigate a tough terrain. They also complain about how the navigation map was difficult to interpret.
"The race was fun but unfortunately we found ourselves in the bush, look at these branches which stuck inside our car, we even almost rolled over. All we could see was white drivers passing us by in the bush," Marindich says in part of the video clip.
Arap Marindich Net Worth
Arap Marindich estimated Net Worth is 30,000 Kenyan Shillings. He is one of the most popular skit maker in Kenya.
Arap Marindich Instagram
Arap Marindich official Instagram page is yet to be know as at time of this post, but you can follow him in twitter @marindich_arapp
Thank you very much for reading Arap Marindich Biography And Net Worth to the end, please do us good to share this article among friends and family on various social media platform. Before you go It might Interest you to read Biography And Net Worth.