Biography
Who Is The CEO of TikTok US: Meet Shou Zi Chew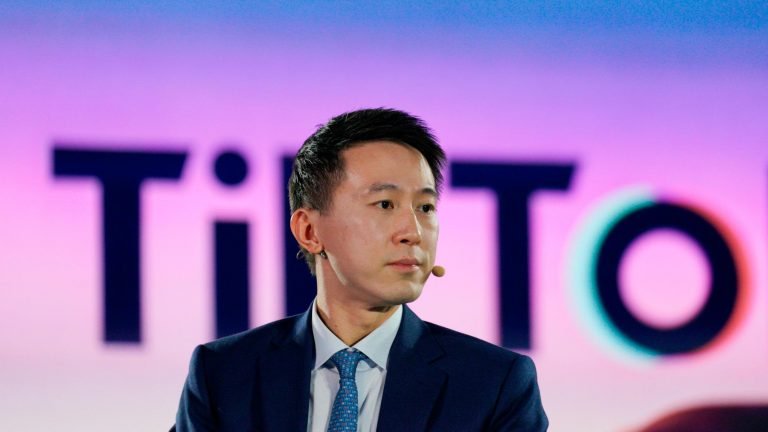 The CEO of Tiktok US is Shou Zi Chew. Shou Zi Chew was appointed as the CEO of TikTok US in June 2021, after serving as the Chief Financial Officer (CFO) of TikTok's parent company, ByteDance, since March 2021.
Prior to joining ByteDance, Chew had worked as the CFO of Xiaomi, a Chinese smartphone and electronics company, for several years.
Chew's appointment as TikTok US CEO came at a crucial time for the company, as it faced intense scrutiny from the US government over concerns about national security and user data privacy. In 2020, former US President Donald Trump had threatened to ban TikTok in the US, citing concerns that the app could be used by the Chinese government to collect data on US citizens. However, the ban was ultimately blocked by a federal judge, and the Biden administration has since taken a more measured approach to TikTok.
As CEO of TikTok US, Chew has been tasked with navigating these complex regulatory challenges, while also overseeing the app's rapid growth in the US market. Despite the controversy surrounding TikTok, the app has continued to attract millions of users, particularly among younger demographics. In 2020, TikTok surpassed 100 million users in the US, making it one of the most popular social media platforms in the country.
Chew has also been responsible for overseeing TikTok's monetization strategy in the US. Like many social media platforms, TikTok has been working to find new ways to generate revenue from its massive user base. In recent years, the app has experimented with advertising, sponsored content, and e-commerce partnerships, among other strategies. Chew's background in finance and his experience leading Xiaomi's IPO have likely been valuable assets in this regard.
Overall, Shou Zi Chew's appointment as CEO of TikTok US has been seen as a signal of the company's commitment to transparency and regulatory compliance in the US market. With his extensive financial experience and his background in tech, Chew has been well-positioned to navigate the challenges facing TikTok in the US, while also driving the app's growth and innovation in this critical market.
TikTok CEO, Shou Zi Chew Early life and Education
Shou Zi Chew, the current CEO of TikTok US, was born on January 1, 1983, in Singapore. His parents worked in the construction industry and as a bookkeeper. Chew attended Hwa Chong Institution for his high school education and later served in the Singapore Army as a commissioned officer after completing his studies there.
Following his military service, Chew pursued higher education and obtained a Bachelor of Economics degree from University College London in 2006. He later attended Harvard Business School and earned a Master of Business Administration degree in 2010. While studying at Harvard, Chew completed a summer internship at Facebook, gaining valuable experience in the tech industry.
Chew's education and early work experience laid the foundation for his successful career in finance and technology. Before joining TikTok, Chew served as the Chief Financial Officer (CFO) of Xiaomi, a Chinese smartphone and electronics company, for several years. He was instrumental in leading Xiaomi's initial public offering (IPO) in 2018, which was one of the largest IPOs in the tech industry at the time.