Dylan Lyons was a TV journalist who was killed while reporting on a shooting incident in Florida.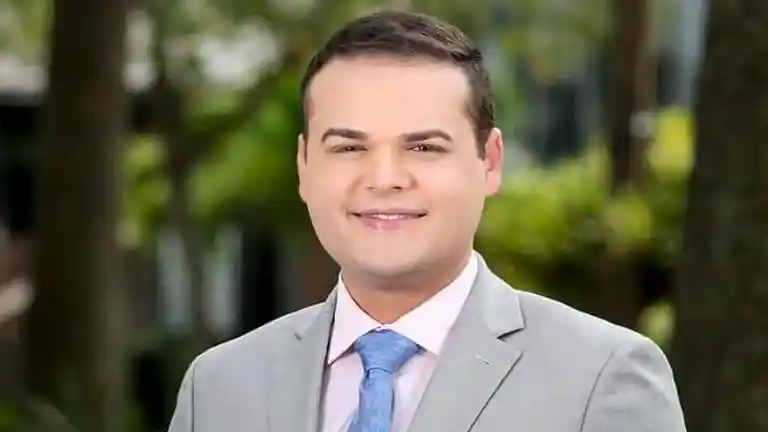 He worked with with Spectrum News 13 and was fatally shot in Pine Hills on Wednesday, February 22, 2023 after the suspect in an earlier deadly shooting returned to the crime scene.
"Following the shooting death of one of our colleagues and the wounding of another, Spectrum News 13 has now identified the reporter who lost his life as Dylan Lyons," the Orlando news station said Thursday morning.
According to a biography on the news outlet's website, Dylan Lyons joined Spectrum News 13 as a multimedia journalist in July 2022.
His journey to journalism was fueled by his desire to tell stories that impact local communities," Lyons' Spectrum News 13 biography says.
Dylan Lyons was in Pine Hills with the news crew covering the death of a woman who had been found shot in the morning of Wednesday, February 22, 2023.
In the line of duty, Keith Melvin Moses, the suspect in the woman's killing, returned to the scene and opened fire on Dylan Lyons and a photojournalist, who Spectrum News 13 identified as Jesse Walden.
In an earlier statement on Wednesday, Spectrum News called the violence a tragedy.
"We are deeply saddened by the loss of our colleague and the other lives senselessly taken today. Our thoughts are with our employee's family, friends and co-workers during this very difficult time. We remain hopeful that our other colleague who was injured makes a full recovery," it said.
Dylan Lyons Cause Of Death
Dylan Lyons died on Wednesday, February 2023 whiles reporting on a shooting incident in Florida. Sources say he was shot and killed by the suspect (Keith Melvin Moses, 19).