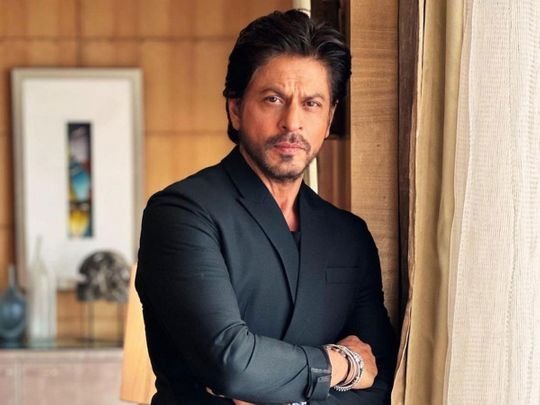 What is Shahrukh Khan's Net Worth Today – Shahrukh Khan is a $600 million net-worth Indian actor, film producer, and television personality. Shahrukh Khan is referred to as the "King of Bollywood." He's appeared in over 80 Bollywood films. He is one of the world's wealthiest actors and unquestionably one of the world's wealthiest Indian celebrities.
Who is Shahrukh Khan?
Shahrukh Khan was born in New Delhi, India, on November 2, 1965, into a Muslim household. He prefers to be addressed as Shah Rukh Khan and is frequently abbreviated as SRK. His father had many businesses, including a restaurant, while the family lived in rented flats. Khan attended St. Columba's School in Rajendra Nagar, where he excelled in football and hockey and was awarded the Sword of Honour, the school's highest honor.
Khan originally intended to pursue a career in sports, but he was unable to do so owing to a shoulder injury. Instead, he appeared in theatrical shows and was praised for his impersonations of Bollywood actors.
Khan graduated from Hansraj College with a B.A. in Economics. Khan spent much of his undergraduate years at Delhi's Theatre Action Group (TAG), where he studied acting under the tutelage of theatre director Barry John. He earned his Master of Arts in Mass Communication from Jamia Millia Islamia. His father died of cancer in 1981, and his mother died of diabetic complications in 1991. Shahnaz Lalarukh, SRK's older sister, suffered from acute depression following the death of their parents. He took over as her carer. She is still living with him and his family.
How many houses and cars does Shahrukh Khan have?
The Indian Artist's car collection includes:
Bugatti Veyron, the fastest production vehicle in the world worth Rs 12 Crore
BMW 7Series Car
BMW 6 Series
Mitsubishi pajero
Audi A6
Land Cruiser
Rolls Royce Drophead Coupé
Similarly, Khan enjoys a luxury lifestyle, and for that reason, he owns Mannat, a six-story home in Mumbai's Bandra district. It is a popular tourist destination in India. Mannat is one of the best housewarming gifts in India. Its market worth is around Rs. 200 crore. Signature Villa on the Palm Jumeirah in Dubai, United Arab Emirates. The luxurious villa has six bedrooms and is divided across two stories. As a technological fanatic, SRK built a two-car remote control garage in his home.
How much does Shahrukh Khan make per year?
He's alleged to earn about ₹520 Crore +per year
What investments does Shahrukh Khan have?
Aside from his acting career, he is known to be a real estate investor. Mannat, a six-story, 26,328-square-foot mansion in Mumbai owned by Shah Rukh Khan and his wife. Khan and his wife purchased the house in 2001. It overlooks the Arabian Sea. He also has a house in Dubai's Palm Jumeirah. The six-bedroom property has a spa, gym, and a spectacular sea view. Khan has residences in both New Delhi and London.
How many Endorsement deals does Shahrukh Khan have?
According to reports, SRK charges between 3.4 and 4 crores per day for an ad shoot and has sponsored over 40 businesses.
How many Philanthropy works has Shahrukh Khan supported?
Extremely charitable philanthropist, both personally and through his extremely successful company Red Chillies.
In fact, his cricket team, KKR, has adopted his humanitarian mindset and has begun to conduct charitable work as a group.
Here is a partial list of Shah Rukh Khan's philanthropic contributions. It is impossible to remember them all since he gives in complete secrecy and private and never speaks of it or toots his own horn because he believes philanthropy is not charity if it is done for recognition:
Make a Wish Foundation
Meer Foundation
Greenathon