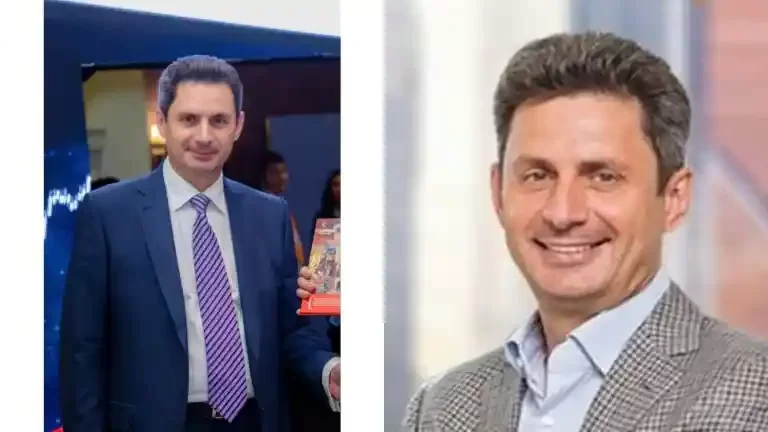 Vyacheslav Taran, a Russian billionaire who was rumored to have connections to Moscow's foreign intelligence, died in a mystery crash.
The following information on Vyacheslav Taran's Biography, Net Worth, Age, Family, Parents, Girlfriend, Wife and Nationality is all you need to know.
How did the Russian billionaire Vyacheslav Taran die?
Vyacheslav Taran, a businessman of Russian descent who founded the Forex Club and served as head of the investment firm Libertex Group, died in a helicopter accident.
Vyacheslav Taran, a 53-year-old businessman who had taken off from Lausanne, Switzerland, was killed in the crash near the village of Eze.
The tragedy that occurred in the Alpes-Maritimes region of southeast France also claimed the life of a 35-year-old French pilot.
Another passenger was expected to be on board, but they mysteriously canceled just before departure.
In a statement, the Monacon government said it "shares the anguish caused by this catastrophe" and offered condolences to the victims' families.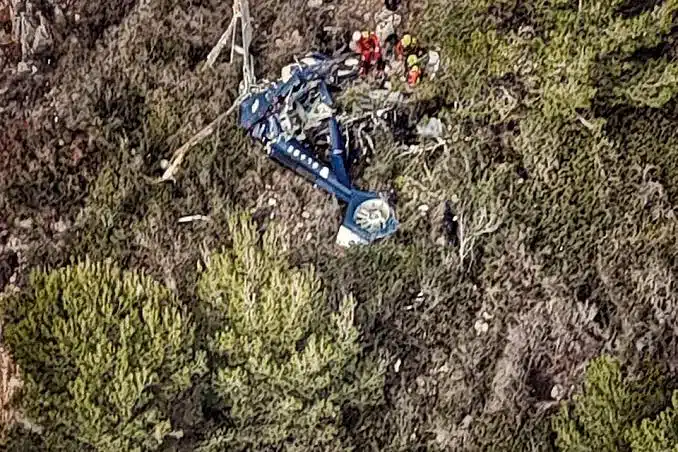 Mysterious Helicopter crash
On Friday, November 25, a jet crashed close to his Monaco residence.
Libertex Group said in a statement,
"With great regret, the Libertex Group confirms the death of its co-founder and Chairman of the Board of Directors, Vyacheslav Taran, in a helicopter crash that occurred en route to Monaco on Friday, November 25, 2022.
The Libertex Group Board of Directors and employees of the company express their sincere sympathy and condolences to the Taran family. Vyacheslav leaves behind his wife Olga and three children."
"A well-known and highly respected businessman, described as kind-hearted, polite and humble by everyone who was fortunate enough to know him, Taran was a true visionary,"
continued Libertex in its statement.
According to the Monaco Daily News, the Monacair-operated single-engine light helicopter Eurocopter EC130 (H130) crashed close to Monaco at around 1 p.m. on November 25.
After seeing the accident site, the Deputy Public Prosecutor stated that it was impossible to rule out the involvement of a third party.
The incident happened close to the city of Villefranche-sur-Mer, according to the Russian embassy in France.
Investigation
The H130 helicopter's maker, Airbus, has sent investigators to the scene of the accident to try to ascertain what caused it.
French officials also have begun an investigation into the crash.
Who was Vyacheslav Taran?
Vyacheslav Taran, a co-founder of the trading and investment website Libertex and a native of Russia, moved to Monaco about ten years ago.
Vyacheslav Taran Wife, Children
He was the spouse and father of three children of Olga Taran, the founder of Hello Monaco.
Forex Club
One of the top three forex brokers in Russia, Forex Club was started by Taran in 1997.
The company's licenses were revoked by the Central Bank of the Russian Federation in 2018, and it currently works as an internet broker under the Libertex Group name.
This online marketplace enables investment and virtual currency transactions.
Vyacheslav Taran Net Worth
Vyacheslav Taran has an estimated Net Worth of $20.2 billion.
According to media sources, Taran is in charge of using a network of cryptocurrency businesses to launder Russian money. Taran is a career specialist in Russian foreign intelligence.