Naija Gossip 247
Video: Send Your Girlfriends Allowance Or We'll Do It and Chop Them – Young Sugar Daddy
A young man who claims to be a sugar daddy has issued a public service announcement to men who refuse to spoil their girlfriends.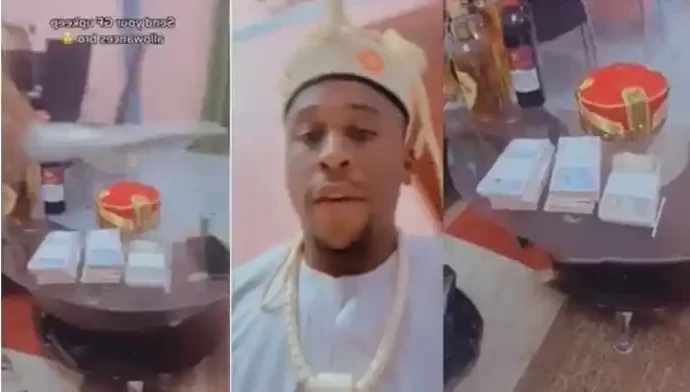 He advised guys to send upkeep allowance to the women they are dating, adding that if they fail to do that, he will send the money in their place.
The upcoming sugar daddy said that when he sends the money to someone's girlfriend, it is not out of the goodness of his heart but because he wants her to end up in his bed.
In a video which surfaced online, he showed off bundles of money on a table and said that when he sends the girls' money, they will also use it to feed their boyfriends.
"If you like don't send your girlfriends allowance, we will send them money and chop them," he said.
Watch video below:
View this post on Instagram