Naija Gossip 247
Video: Lady Laments After Realising POS Operator Gave Her Dyed Old N1k Note
The cash crunch in the country is leading to extreme and illegal measures being taken by people to survive as well as exploit each other.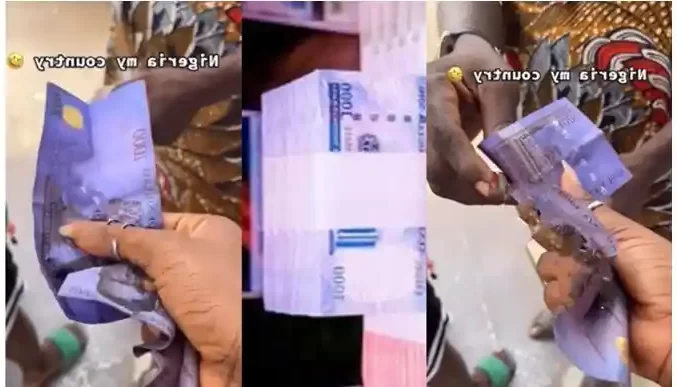 A Nigerian lady has shared her recent experience at the hands of a POS operator that fooled her into collecting old notes.
She was given old N1,000 note that had been dyed to look like the the new note but she realised it late.
In a video making the rounds online, she could be seen showing off the dyed naira to someone while explaining what happened.
Watch the video below:
View this post on Instagram