Naija Gossip 247
Tulsa King Movie: Sylvester Stallone Reveals As New York Mob Boss
Tulsa King Stallone: Heading to the small screen for his next big role, Sylvester Stallone stars as mob boss Dwight "The General" Manfredi in the Paramount+ series Tulsa King. The streamer revealed a first look image of Stallone in the role, which marks the first time he's served as the star of a scripted TV series. The series has also undergone a name change as it was titled Kansas City when it was first announced.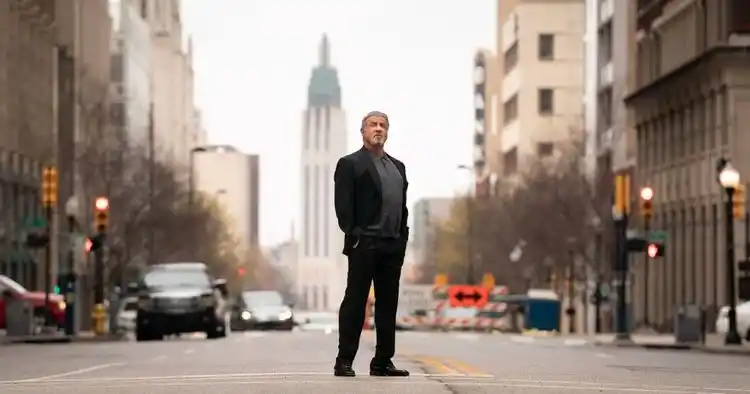 Here's your first look at @TheSlyStallone as New York mafia capo Dwight "The General" Manfredi in the new #ParamountPlus Original Series, @TulsaKing. pic.twitter.com/5TJaB621O6

— Paramount+ (@paramountplus) April 29, 2022
Tulsa King comes from Taylor Sheridan, the mind behind the Paramount+ shows Yellowstone, Mayor of Kingstown, and 1883. Taylor Sheridan co-write with Terence Winter, with Winter serving as showrunner. It is produced by MTV Entertainment Studios and 101 Studios with Sheridan executive producing alongside Stallone, Winter, David C. Glasser, Ron Burkle, Bob Yari, David Hutkin, and Allen Coulter, as well as Braden Aftergood. You can read a synopsis for the series below, per Deadline.
After revisiting some of his most famous roles in recent years, with Creed II in 2018 and Rambo: Last Blood in 2019, Sylvester Stallone has been consistently moving from one project to the next. He provided the voice of fan favorite King Shark in last year's hit film The Suicide Squad, and stayed in the superhero genre with his role in the upcoming film Samaritan. Stallone will be back as Barney Ross in The Expendables 4 and will also be teaming back up with James Gunn to appear in the upcoming sequel Guardians of the Galaxy Vol. 3.
The actor also spent a lot of time working on a passion project, which was an extended, alternate cut of Rocky IV. Stallone always felt bothered by the studio edits that had changed that film from what he had originally envisioned for it, and his new cut, dubbed Rocky vs Drago, is more in line with the version of the film Stallone wanted to be released. It was released in November 2021 and includes 40 minutes of previously unseen footage that make watching the film a different experience.
"It's never complete," Stallone said of why he revisited Rocky IV. "I've said this before, you can go back and see a movie that you've done 50 years ago and go, 'I've got to re-edit that.' And every director feels the same way. "It's not about making a movie, it's about remaking. Unfortunately, you run out of time, you run out of money. They basically throw you out of the room. So, therefore, you don't get a chance, but on this one, I finally got a chance, so I'm feeling great about this."
Paramount+ has not yet set an official premiere date for Tulsa King but it is expected to start streaming sometime in 2022.