This post is focused on the list of the top 10 wealthiest gospel musicians in Nigeria with their net worth inclusive. Gospel music, like their other contemporaries, is one of the popular and important genres in the entertainment industry at large, while gospel artistes are awesomely rewarded for their inspirational and spirit-lifting songs, which thereby making waves across the nooks and crannies of the country, and across the globe. This, therefore, leaves an inherent question inside the minds of their fans, as to which among these A' List gospel artists are the richest and their present net worth.
According to the popular saying that to sing is to pray twice, little wonder the genre is so populated with so many innumerable numbers of the so-called gospel singers from Nigeria. Most of the A' list Nigeria gospel musicians are well known for their songs and unique voices in Nigeria and overseas, as most of them make most of their fortune outside the shores of Nigeria than here in their home country, even as the gospel music are acknowledged to give tributes to God and elevate men's soul.
In spite of this numerosity, we have carefully juxtaposed them, especially the A' list gospel artist, and carefully selected 10 among the Richest Nigerian Christian praise and worship singers accordingly.
One of the criteria for selection is that all the selected Gospel musicians are identified with releasing high-quality gospel music which tops the national charts and competes with the best gospel musicians in the world, as most of them had one or two awards to their catalog collections.
Who is the richest gospel musician in Nigeria? The top 10 richest Christian musicians in Nigeria are listed below according to their net worth value as of today.
Richest Gospel Musicians In Nigeria and Present Net Worth
Below is the full list of the wealthiest gospel musicians in Nigeria and their Net worth inclusive with every other thing you need to know about each one of them;
10. Mercy Chinwo – $150,000
Lost her dad at a very tender age and got into stardom in 2012 when she won Etisalat and Pepsi sponsored Nigerian Idol Season 2. Mercy Chinwo has her name among the populous and the richest gospel musician in Nigeria.
The Nigerian gospel singer who also doubles as a songwriter and an actress makes her debut singles with the hit track "excess love" which she released in 2014, grew up in Port-Harcourt side of Rivers state.
9. Prince Gozie and Njideka Okeke – $200,000
Next on the top popular Richest gospel Nigerian musician chart is Prince Gozie and Njideka Okeke, who are rated the best Igbo gospel musicians in Nigeria, comes with a single debut 'Akanchawa' which is a source of inspiration to people and singing in many churches in Nigeria.
Their fame was abroad through their album, which sold out in millions. The also got some fortune of theirs from live performance and gospel music concert held in numerous countries of the world.
8. Lara George – $250,000
Everybody that had listened to her music must have come to this agreement with me that Lara George is one of the greatest Nigeria soloists, which make her first single debut "Ijoba Orun" widely acceptable, hereby giving her niche as one of the top 10 popular richest gospel musicians in Nigeria.
As the first Yoruba richest Nigeria gospel musician, who is a member of a successful group called "KUSH." Ijoba Orun happens to be the most choreographed songs, which gave her several awards like Trailblazer of the year award in 2013, the best female musician AGMA in 2012, 2010 Nigeria's Gospel artiste of the year among others. She made her earnings from live Gospel performances, album sales, and few endorsements.
7. Tope Alabi – $300,000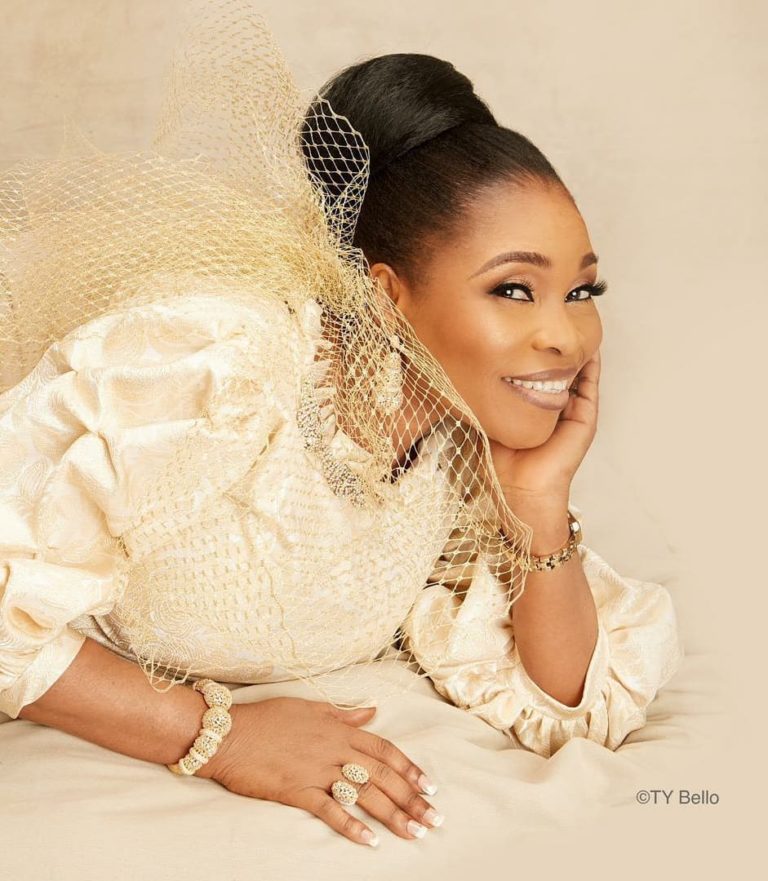 Tope Alabi is an A' List Yoruba Nigeria gospel artist and among the richest gospel artist in Nigeria since early second millennia. Know and rated high for her unique voice, lyrics, and style which among her equals are distinct. Tope is multi-faceted, as she is well known to be most film voiceover, she seldomly participates in acting some line of scripts.
As the best Yoruba female gospel musician in Nigeria, Tope made her debut with her album "Ore ti O Common" in 2001. The accumulated fortune of this best soprano musician came from the Yoruba movie soundtrack production, live concerts and shows, album sales, and multiple endorsement deals.
6. Olayinka Joel Ayefele – $350,000
The ever-dynamic Nigeria gospel singer, Yinka Ayefele, is one of the richest Nigeria Christian musicians with a net worth of about $350,000, who to date still make waves in the entertainment industry. The talented musician in the late '90s was involved in a ghastly car accident that permanently confined him into a wheelchair, which because of the incident got people's empathy when he releases his first album called "Bitter Experience."
Of recent, the "Baba Ibeta" diverted into what he said had been his primary line of purpose, journalism, with the opening and running of a private radio station in Ibadan, with two other branches in Ekiti and Ogun state.
5. Eben – $370,000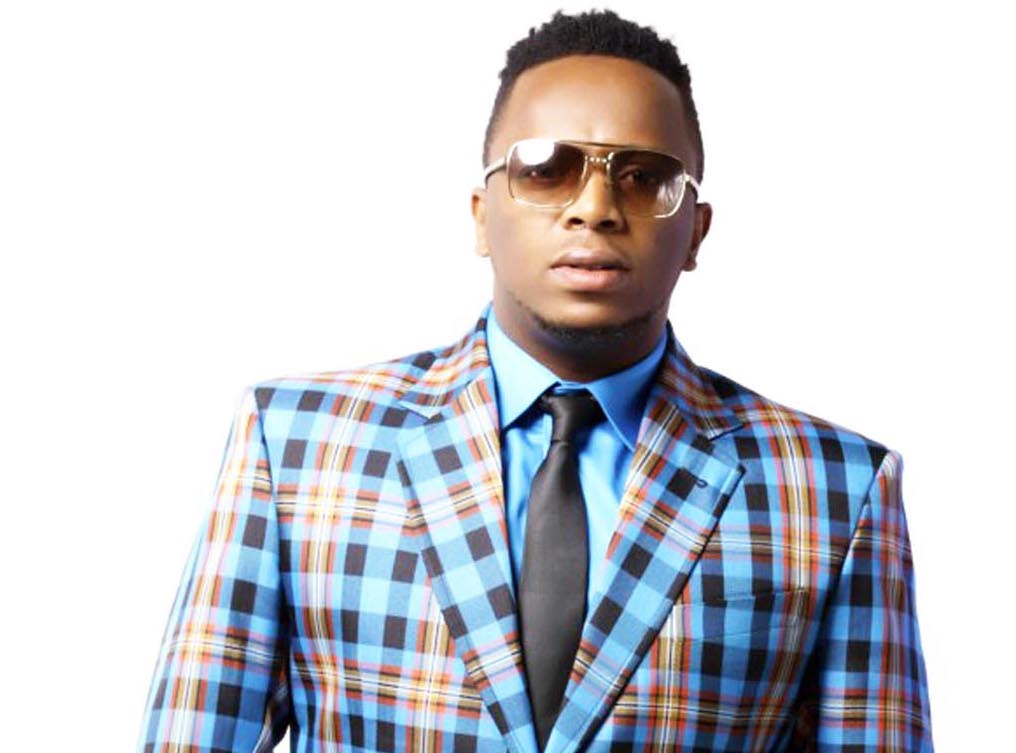 For Eben to be among the top ten richest gospel artiste in Nigeria, undoubtedly, he must have been amongst the talented popular gospel artiste in Nigeria. Eben (real name: Emmanuel Benjamin) is a husband to another talented gospel singer by name Jadiel, whose popular singles 'Heritage' was a hit. The 'IMARAMA' hit track owner discovered his passion in 1997 as a youth choir in Living Faith Church, who later moved to Christ Embassy in 2006 when he came into limelight.
Eben has conglomerates to himself, as such is Hammer House Ventures, which gave birth to the Hammer House of Rock record label. As the top 10 richest Christian musicians in Nigeria, his earning not only comes from live performances, concerts, and other gospel shows but through his album sales.
4. Sinach – $400,000
Sinach is the popular stage name for Osinachi Joseph (nee Kalu), who is the first gospel singer from Africa to be highlighted on the Billboard Christian Song chat and also Sinach is the richest female gospel musician in Nigeria. Sinach, just like Frank Edwards, is a senior worship leader at LoveWorld Church, who seconded as the richest gospel artist from Christ Embassy, richest female gospel musician in Nigeria, and among the top 10 richest popular gospel musicians in Nigeria.
Thus far, the multiple award-winning Nigerian Gospel vocalist from Ebonyi State had in her discography, more than 150 songs, which had given her numerous awards within and outside the shore of the continent. Ever since the inception of her career in 1989, Sinach had been dominating her space world, as the popular richest female gospel singer, with her earnings mainly from album sales, live gospel performance and few endorsement deals. Sinach Net worth is $400,000 as at the time this article was published.
3. Nathaniel Bassey – $500,000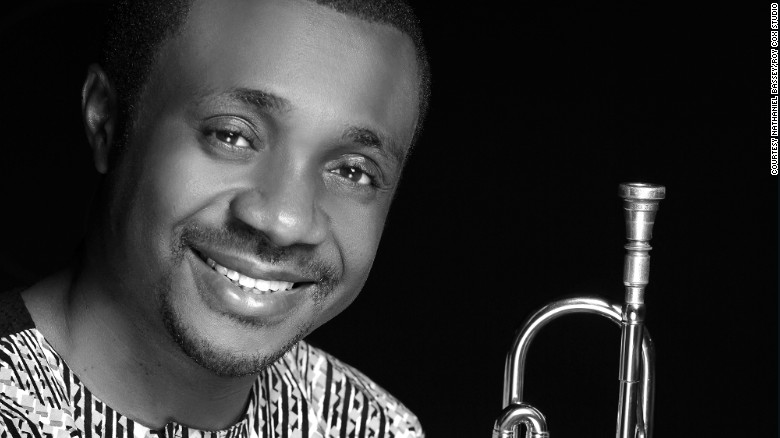 The jazzman who is among the top 10 richest worship musicians in Nigeria, who is known to be Nathaniel Bassey, discovered his passion at a much tender age, which according to him is being inspired by the A' List worship leader and a prominent Nigerian gospel music icon, Dr. Panam Percy Paul. In today's churches across the continent, Nathaniel Bassey's songs are much longed for during praise and worship session.
This popular wealthiest gospel artiste was birthed in Lagos but hails from Ikot Ofon Ikono in Akwa Ibom state. Nathaniel Bassey was the brainchild behind the "Hallelujah Challenge" – the live worship session making waves on social media. He serves as the RCCG music director and had been featured in numerous concerts, crusades, and churches. Nathaniel Bassey net worth is $500,000 currently and he has what it takes to make this increase as he is still very much in form.
2. Frank Ugochukwu Edwards – $600,000
The Rocktown Records music label CEO makes his debut among the top 10 richest gospel singers in Nigerian being the No 2 richest gospel musician in Nigeria, who doubles as a member of one of the popular largest churches in Nigeria – Christ Embassy. Nigeria's hottest Gospel rock artist hails from Enugu state and had performed side-by-side with some of the A' global gospel artist, the recent been Don Moen in his latest album. Alongside, Frank Edwards is also a talented instrumentalist and songwriter.
Edwards songs, like others, had craved for him series of awards and international recognition for him, making most of his paychecks from live performances in gospel shows, music album sales, endorsement deals, and music production. Frank Edwards Net worth is $600,000 making him the second well-to-do gospel musician in Nigeria and also one of those that dish out the most popular gospel songs.
1. Sammie Okposo – $750,000
The numerous award-winning Nigerian Gospel musician, Sammie Okposo, is unquestionably the current Nigeria richest Christian singer, who also doubles as a soundtrack producer, psalmist, and a consultant. Sammie who hails from Delta state is rated as the best Nigerian gospel musician from the south-south, who started his musical career in early 1995, which had since inception with his total commitment had grown with so many of its hit songs, which are being sung in today's churches across the continent. Sammie Okposo is the richest male gospel musician in Nigeria and his hit songs are the bedrock of his international and local awards and recognitions.
In 2004, Sammie was privileged to have a live performance at the Martin Luther King Day celebration in the United States. The CEO of Zamar Entertainment got most of his paychecks from live performances in gospel shows, music album sales, and music production. Sammie Okposo net worth is $750,000 which placed him on the spot as the wealthiest gospel musician in Nigeria presently.
Conclusion On The Richest Gospel Artist In Nigeria
In this article, we have done an expository justice into divulging for your reading pleasure the top 10 richest Nigerian Gospel Musicians, which I know you must have enjoyed. The bottom line here is whatsoever your hand finds doing, do it with all your heart, most of these A' List gospel artist don't just emerge by accidents, the carve for themselves, through diligent, consistency and perfect commitment into giving their life for it cause, for they never saw the money coming, what they are passionate about is giving life to their passion.
Do you think we have been impartial about our selection? Do you think some Nigeria Gospel musicians are richer than what we projected or otherwise, make use of the comment section and let us know your opinions about the Top Richest Gospel Musicians in Nigeria.
Read More Interesting Story >> Ngnews247.com