Naija Gossip 247
"The girl looks like Davido's mother" Drama as Kemi Olunloyo writes open letter to Davido about his mother's important message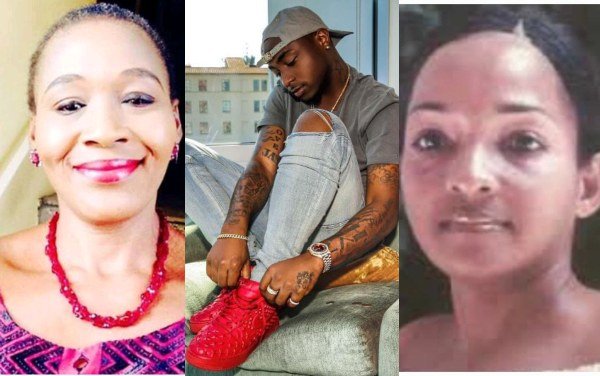 Drama has been trailing independent investigative journalist Kemi Olunloyo's open letter to singer Davido, about the dream she had of the singer's mother and his children.
Kemi Olunloyo claimed she has forgiven Davido for disrespecting her a few years ago and she had a disturbing dream that prompted her to write to him.
The controversial journalist claimed Davido's mother appeared to her in a dream to tell her son, to order his home because she is not happy about how disorganized he is.
Kemi Olunloyo urged Davido to heed the DNA call of his alleged first baby mama, whose daughter is now 10 years old. She urged the singer to accept the child who had been one of his greatest fans.
Kemi Olunloyo's letter sparked reactions from Davido's fans who called out the singer to do the needful regarding his alleged daughter. some noted the sticking resemblance between the young girl and Davido's mother.
"David, I already forgave you for disrespecting me October 20th 2018. Last night I heard VeroImade's (My nickname for your late mom) voice in my dream and I had to write this today. I am appealing to you to read this. Your mother sent me to you.
Organize your household regarding her grandchildren. I saw Ifeanyi on her lap feeding him. This is just a dream. It shook me! Five years later I am begging you to do a DNA 🧬 test for Anu. She is now 10yo. When I met her in Ibadan October 20th 2018, I showed her to the world, you ignored her press conference even saying how could you accept a child born to a one night stand prostitute?
A child was conceived that night. I investigated Ayo Labinjo very well especially the B-Red part being there at the after party hotel room asking her if she had sex with both of you. This child looks like all of you in your family. She's an Adeleke. Do not regret what happened with Larissa's son. Anu told me what she's always said "Davido is my dad" meaning she's your first child when you were upcoming during the Damiduro concert days.
She's been singing all your songs word for word so long. She's a big fan too. I met Anu poor, no school education and promptly registered her in school, paid fees and gave her 10K/mo child support for a year, opened a kiddie account for her that I will hand over signatory to her at 18yo.
Though Ayo still insists she knows who she slept with, I was even asking for Bayo and you to submit for DNA then. Her grandma Mrs Ropo Labinjo has gone to your King (Timi of Ede) and so many acquaintances of the Adelekes,everyone ignored her since she was "the mother of the runs girl" My fans wanted an update so I decided to do this 5year update.
I left Ibadan and lost phone numbers after an armed robbery and phones gone. Anu contacted me herself. VeroImade wants you to accept the call for the DNA test. I will organize it independently if you want. Children are a gift of God. See how beautiful your kids are. Congratulations on your new son I heard. God bless your hustle with Timeless Album."