Naija Gossip 247
Stephen Muoka: Youths Erupt In Excitement After Spotting Man Behind 'Eluu P' Song (Video)
A young man known as Stephen Muoka who went viral for singing the words 'Eluu P' during the polling unity collation of presidential results has become an overnight celebrity.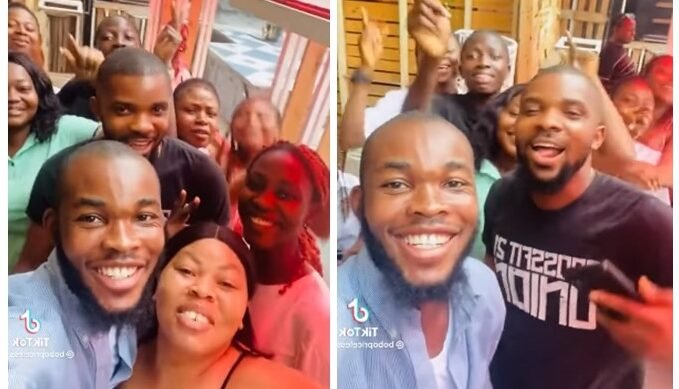 He visited a bar and restaurant to probably order a meal and some young people who recognised him from the viral video decided to do a remake.
They all surrounded Muoka and appealed to him to chant the soundtrack one more time so that they could join him in singing.
He was with his signature toothpick and went into 'Eluu P' singing mode which made his fans very excited.
Watch the video below:
View this post on Instagram