Sport News 24/7
See What Pogba Posted Online After Jose Mourinho's Sack By Man. United
Mourinho was finally relieved of his duties after an abysmal start of the season with the club now expected to name a caretaker boss until the end of the campaign.
United finally lost patience with a head coach who was not adhering to the club's core attacking values and who had overseen their worst start to a campaign for 28 years.
The French midfielder, Pogba who has started the past few matches on the bench, posted an image of himself on his Instagram and Twitter accounts with smug look on his face and a description saying: Caption this!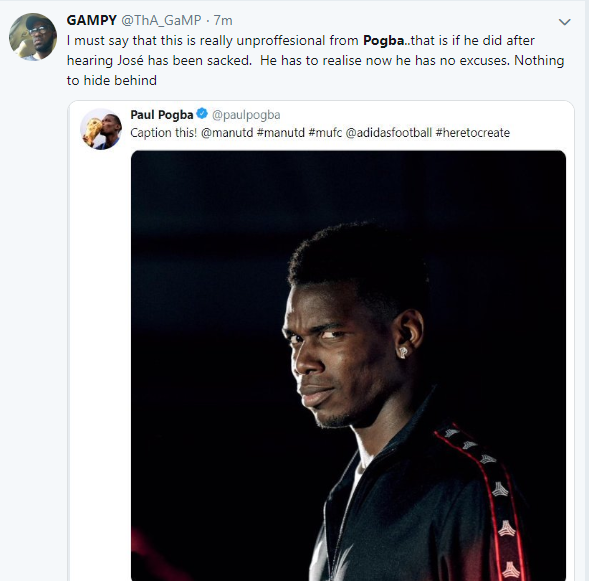 The post was online for only a few minutes before he deleted it.
United announced earlier today that Mourinho had left with immediate effect.
"A new caretaker manager will be appointed until the end of the current season, while the club conducts a thorough recruitment process for a new, full-time manager," they said.