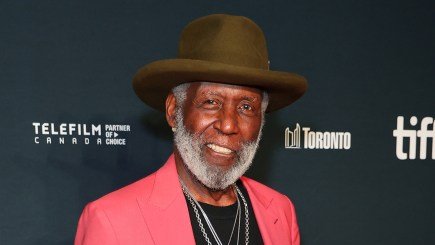 Richard Roundtree Biography – Richard Roundtree, an American actor, gained fame as the trailblazing "first black action hero" for his iconic depiction of the private detective John Shaft in the 1971 film "Shaft" and its subsequent four sequels, spanning from 1972 to 2019.
Wiki
| | |
| --- | --- |
| Name: | Richard Roundtree |
| Age: | 81 years |
| Wife: | Mary Jane Grant (m. 1963-1973) |
| Date of Birth: | July 9, 1942 |
| Nationality: | American |
| Net Worth: | $2 million |
Richard Roundtree Cause of Death
Richard Roundtree passed away on Tuesday, October 24, 2023 in his Los Angeles home. He died at 81. He suffered pancreatic cancer accord ing to his manager Patrick McMinn who revealed that he was diagnosed two months ago.
Richard Roundtree Biography
Richard Roundtree, a distinguished American actor, left an indelible mark on the world of film and television with a career spanning several decades. Born on July 9, 1942, in New Rochelle, New York, to parents John Roundtree and Kathryn Watkins, he embarked on a journey that would establish him as a trailblazer in cinema.
Richard Roundtree Age
How old is Richard Roundtree? Richard Roundtree was 81 years old before he passed. He was born in New Rochelle, New York, United States on July 9, 1942.
Richard Roundtree Height
How tall is Richard Roundtree? Richard Roundtree has a height of 1.88m.
Richard Roundtree Parents
Who are the parents of Richard Roundtree? Richard Roundtree was born to Kathryn Roundtree and John Roundtree.
Richard Roundtree Siblings
Richard Roundtree has two siblings, Lewis, his brother and Ruby Roundtree, his sister.
Richard Roundtree Career
Roundtree's early life and education provided the foundation for his remarkable career. He attended New Rochelle High School, graduating in 1961. During high school, Roundtree showcased his athletic prowess as part of the school's undefeated and nationally ranked football team. After his formative years, he pursued higher education at Southern Illinois University in Carbondale, Illinois. However, his passion for acting soon led him to take a significant step. In 1963, Roundtree made the decision to drop out of college to pursue his dream of becoming an actor.
His career in the world of entertainment commenced around 1963 when he began modeling for the Ebony Fashion Fair, an opportunity that opened doors to broader exposure. He was discovered by Eunice W. Johnson, and Roundtree's charisma and presence soon made him a sought-after model, even promoting products like Johnson Products' Duke hair grease and Salem cigarettes.
In 1967, Roundtree joined the Negro Ensemble Company, marking his first foray into professional acting. His initial role with the company was nothing short of iconic, portraying the legendary boxer Jack Johnson in their production of "The Great White Hope." This performance showcased his talent and versatility on the stage.
The 1970s brought Roundtree to the forefront of the blaxploitation film genre, making him an influential figure in cinematic history. His most iconic role was that of detective John Shaft in the 1971 action film "Shaft." The film became an instant classic and inspired several sequels, including "Shaft's Big Score!" (1972) and "Shaft in Africa" (1973). These films solidified Roundtree's status as a cinematic legend and a groundbreaking actor.
Roundtree's contributions extended beyond the world of cinema. He made notable appearances on television, such as his portrayal of Sam Bennett in the 1977 television series "Roots" and Dr. Daniel Reubens in "Generations" from 1989 to 1991. In the 1990s, Roundtree encountered challenges in his film career, but he found success in stage plays.
However, it was in the late 20th and early 21st centuries that Roundtree experienced a resurgence in his career. In 2000, he reprised his iconic role as John Shaft in the film "Shaft," co-starring with Samuel L. Jackson. This time, he portrayed Jackson's character's father, adding a layer of complexity to his character.
Roundtree's television roles continued to evolve with appearances in popular shows like "Heroes," "Desperate Housewives," "The Closer," and "Being Mary Jane." He showcased his versatility as an actor across various genres and mediums.
One of his most recent ventures was in the 2019 comedy film "What Men Want," and he returned once again to portray John Shaft in the film "Shaft." The latter film acknowledged his role as Jackson's character's uncle from the 2000 movie.
Outside of his career, Roundtree had his share of personal experiences and challenges. He was married and divorced twice, with five children from his marriages. His battle with breast cancer in 1993 led to a double mastectomy and chemotherapy.
Tragically, the world lost this legendary actor on October 24, 2023, when he succumbed to pancreatic cancer at the age of 81. Richard Roundtree's legacy as a pioneering figure in cinema and television will continue to inspire and influence generations to come. His journey from a college dropout pursuing his dreams to becoming an iconic actor is a testament to the power of passion, talent, and perseverance.
Richard Roundtree Wife
Was Richard Roundtree married? Yes, Richard was married and divorced twice. He previously married Mary Jane Grant in 1963 and they divorced in 1973 with two children. Richard was with Cathy Lee Crosby, an actress and TV personality for a while. He later married Karen M. Ciernia in 1980 and they had three children. But their marriage lasted for 18 years.
Richard Roundtree Children
Did Richard Roundtree have any children? Yes, Richard Rountree left behind four daughters; Nicole, Kelli, Morgan, Taylor Roundtree and a son, John.
Richard Roundtree Net Worth
Richard Roundtree has an estimated net worth of $2 million.
Thanks for reading NgNews247. Read and share this article with friends on various social media handles. before you leave, it might interest you to read more celebrity Biography And Net Worth.