Naija Gossip 247
Pretty lady warms hearts online as she spends day with mentally-ill mum (Video)
A young Ghanaian lady has warmed the hearts of many people on social media after she was seen in a video spending time with her mentally-ill mother.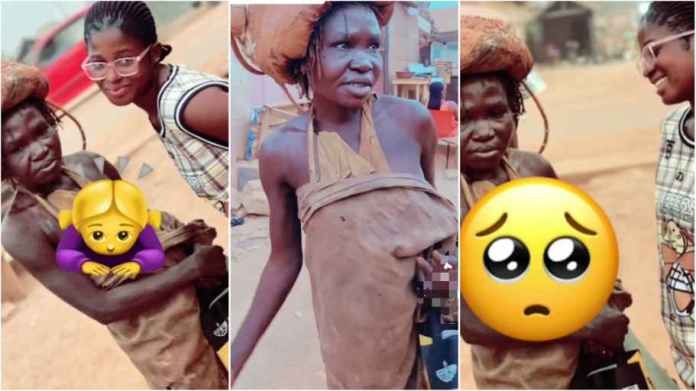 In a video sighted on Instagram, the young lady appeared to have left home in search of her mother.
The young lady found the mother in a part of town and decided to spend the day with her – something she probably does often.
After finding the mother, the young lady sat beside her and tried having a conversation with her.
She was beaming with smiles the whole time as the mentally-ill woman looked on in bewilderment.
At one point in the video, the young lady handed the woman something in a paper bag believed to be food.
She then went on to take her mother's hand in a handshaking gesture as she handed the sealed paper bag to her.
After taking the bag, the mentally-ill woman decided to take her leave and was videoed walking away after being treated with love from her daughter.
Watch the video below :
https://www.instagram.com/p/CZ1rt36FbQx/?utm_source=ig_embed&ig_rid=76e4d39f-6767-489b-b513-7ef68c8c7937&ig_mid=5C289B55-6D6A-4412-BD16-D616E1349696
NGNEWS247.COM