Sponsored Post
THE POTTER'S ACT UNDERGOES REBRANDING AS IT UNVEIL ITS NEW LOGO
The Potter's Act, a fastest growing online community who doubles as an inspirational empire inspires and impacts the world and its inhabitants through the use of pen and life helping contents, unveiled today the community's new logo.
Founded on 16th June, 2016, The Potter's Act started by impacting and inspiring thousands of people all over the world through its rich and original contents. On a daily basis, the community reaches out to thousands of people through its daily inspirational quotes "Inspire Me Series" (IMS) which comes in form of a quote design. Since then, the community has grown from inspiring tens to hundreds and to thousands of people all over the world through the said IMS and other writing contents such as poems, articles etc.
Today, the community's reach has earned her a wide range of audience ranging from local to international audiences.
"The new brand identity communicate who we are and what we do, it preaches balance and covers the wide range of what we produce," said Francis Odeyemi, Founder/CEO The Potter's Act. "With this touch of re-branding, it will aid our projection of seeing a great community in 5 years to come".
| Reasons for the Change of The Potter's Act Logo |
The former logo has a icon of a hand and a pen, all surrounded with stars.
Here is the interpretation:
– The hand and the pen icon signifies the writer/potter.
– The stars signify the products of our impact/acts. This conveys our motto: we impact through pen.
However, branding has proven to be dynamic over time and things keep getting better with corporate branding.
As a result, while we aim to keep impacting through pen, there is need to enhance professionalism so we can deliver excellence.
This is exactly why the logo of the community must seek to align with the simplicity of brand identity to that it will effectively communicate the entire vision of the community to her audience. Hence, the need to improve and choose more appropriate brand elements.
The former logo appears really beautiful and has a good interpretation, but it lacks the entirety of our identity and a we do because of its elements.
We need an innovation that properly communicates who we are, and this is what birthed the new logo.
The new logo consists of elements which are more related to our definition and it connects more intimately than the former. It is better regarded as an upgrade of the old logo.
| Interpretation of the New Logo |
The Potter's Act is an online community of writers and creative minds. We develop contents that make our audience have a balance in career, businesses, self-development, society and in all facets of life.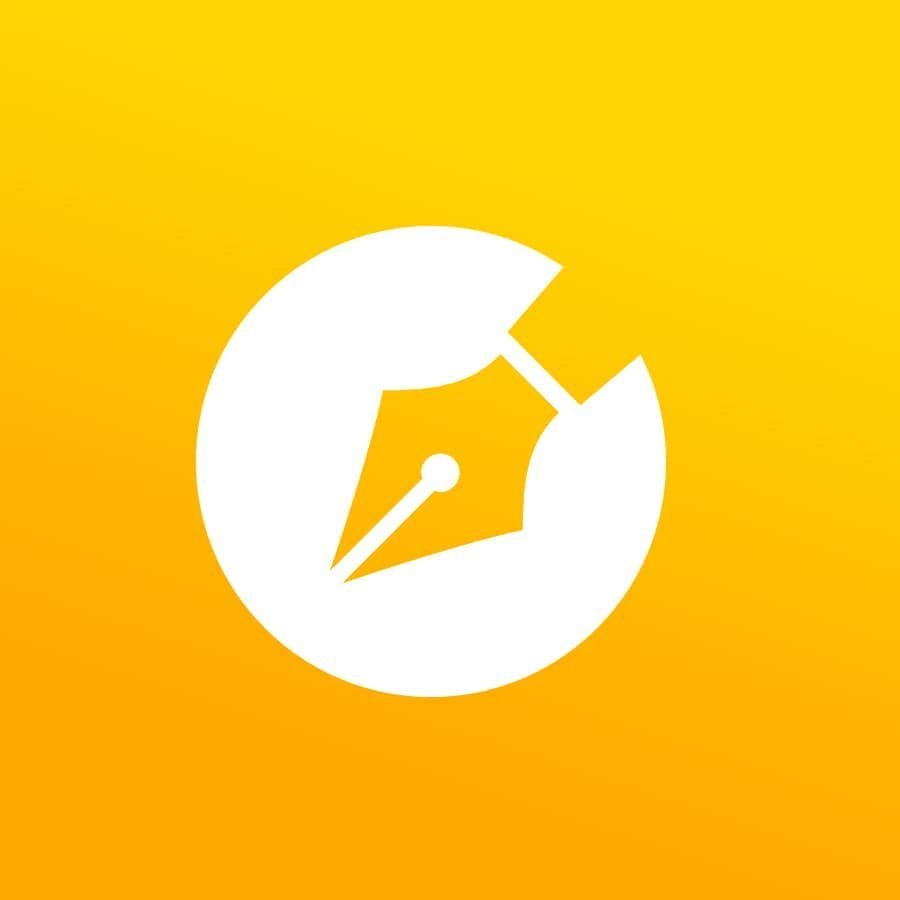 | The New Logo |
Our logo captures our desire to provide resources for an individual to have balance in all spheres of life as well as growth in any chosen field.
The new logo unveils a continuous circle which signifies a universal productive impact our community will have on people from all walks of life.
In this circle is a centralized pen icon which signifies what we do: our impact through pen, that is, writing. It's centrality signifies "balance" in every human endeavour.
We have always been confident that our impact is through our pen–we always will.
As an upgrade of the old logo (which only speaks of who we are and what we do), the new logo captures an entirety. It speaks expressively of the universality of our impact and the balance we bring into the lives of people.
###
Department of Public Relations & Strategy • Media Team • General Secretary • Founder/CEO (The Potter's Act)