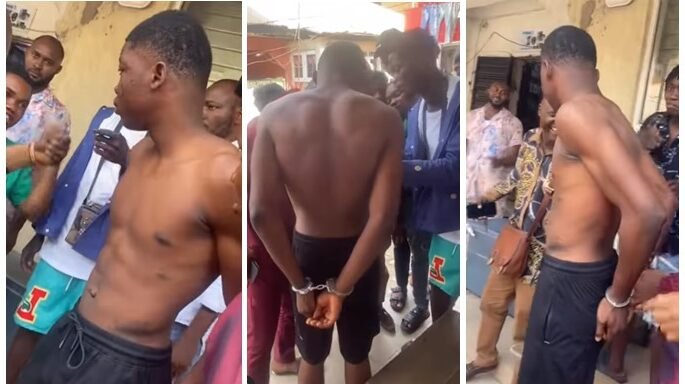 Naija Gossip 247
Police Arrested Man For Buying Goods Worth Over N1m With Fake Alert (Video)
Men of the Nigeria Police have arrested a young man for allegedly generating fake alert and using it to pay for items worth more than N1 million (One Million Naira).
A video which surfaced online shows the moment he was being handcuffed in the market after his fraudulent act was uncovered.
An angry crowd were said to have attempted descending on him with jungle justice before police was called to intervene.
The victim took the suspects phone and snapped the fake alert which he had earlier showed and sent to him as proof of payment.
He was eventually whisked away to the station after being beaten and stripped to his underwear by traders.
Watch the video below:
View this post on Instagram