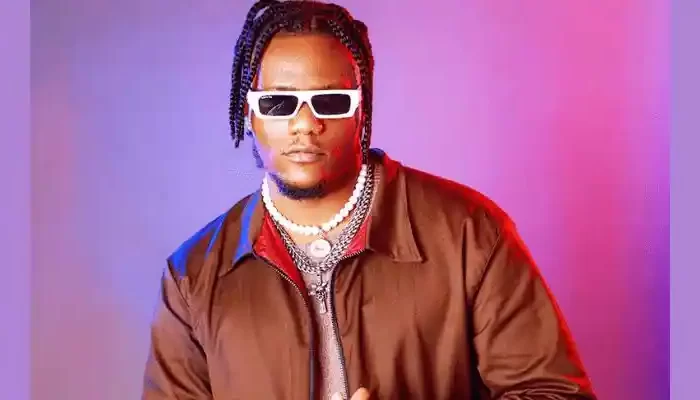 Nigerian music producer, Phillip Kayode Moses aka Pheelz has revealed that he produced his first hit song when he was 16 years old.
He made the revelation during an interview on Music Network and noted that the song in question was rapper, Olamide's First Of All.
The Finesse crooner who said they've been friends for long, recounted how they both interned at ID Cabasa's studio and used the opportunity to learn how to produce and sing.
Pheelz said he would steal Cabasa's password for his computer and later at night he would input it work with Olamide to mix some sounds.
He said that after sometime, the producer told him that it was time to stand on his own so he left to work in another studio.
However, a year later, Olamide's contract with Cabasa's Koded Tunez label ended so he contacted him and said they should work together.
Pheelz said the first song they worked on together was First of All which turned out to be the hit song that shot the singer to super stardom.
He also said that he was spending time in the studio after finishing from secondary school because he knew that going to the university did not interest him.
Watch the interview:
"I made my first hit when I was 16 years old; Olamide's First Of All"

– Pheelz pic.twitter.com/0Enkq2OXf2

— 🐬 @𝗼𝗻𝗲𝗷𝗼𝗯𝗹𝗲𝘀𝘀𝗯𝗼𝘆 (@OneJoblessBoy) January 30, 2023