A video making the rounds online captures a woman whose legs have supposedly turned to that of a cow being healed by a native doctor.
According to a netizen who shared the video online, the woman's legs had turned to that of an animal because she had slept with a married man.
The video captures the woman sitting on the floor with cow legs as the traditionalist went about her repeating incantations.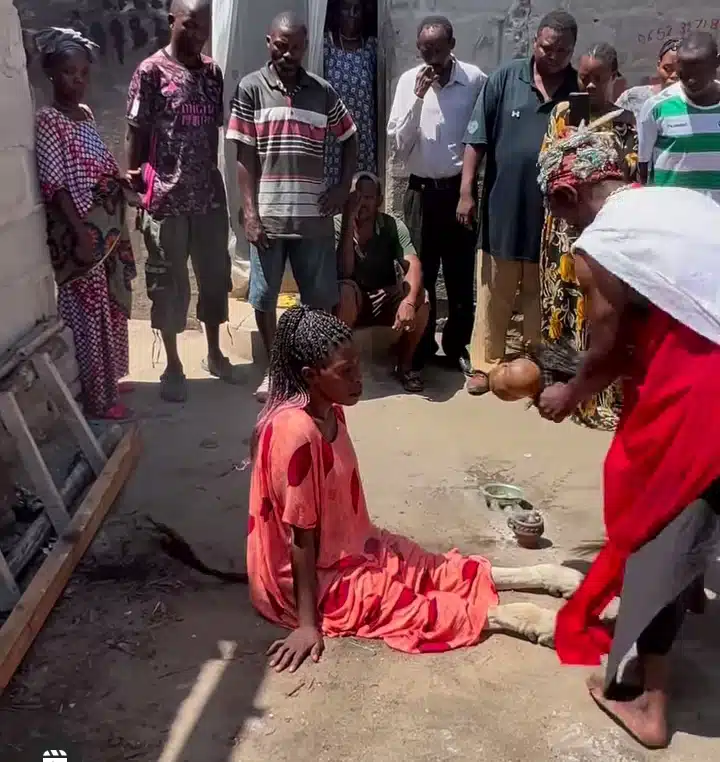 Curiously enough, the lady also acquired a tail from the transformation which was seen wagging about on its own.
Netizens have expressed a plethora of reactions as some express doubts about it being real while others are left totally mystified.
Watch the video below:
View this post on Instagram
See reactions gathered below;