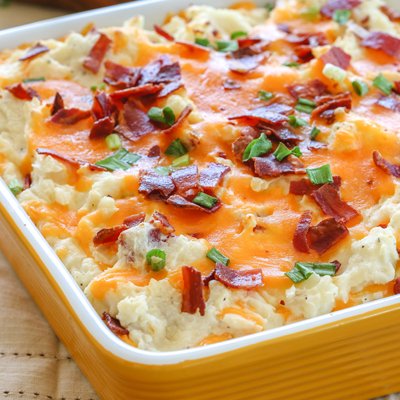 NAIJAPARY presents you the special treat for your family this weekend. The delicious breakfast is made with the nutritious Irish potato.
This family delicacy is called potato casserole and its procedure is very easy and simple.
Recipe for making potato casserole includes:
-4 medium-sized Irish potatoes
-4 eggs
-Chilli pepper
-1 medium-sized green onion
-1/2 cup milk and Water mixture
-1/2 tsp salt
-1/2 cup of flour
-Garlic and turmeric (optional)
-Scotch Bonnet Pepper (optional)
How to make Potato Casserole
Dice green pepper, chilli pepper, garlic, onion and potatoes and set aside
Put the potatoes in a pot and add water then cover it and cook over medium heat for 7 minutes or until it becomes tender, drain the water off and set aside. Alternatively, you can make use of your microwave with the heat high and follow the same procedure.
Beat the eggs well, add the milk mixture, salt and flour, mix properly (to remove lumps).
Add the vegetables and potatoes to the egg mixture gently and stir well to blend all together.
Pour the mixture into a greased oven proof pan or dish and place in the oven.
Bake uncovered at 350 degrees between 30-40 minutes or until the center becomes firm.
You can serve with any drink of choice.