A young expectant mother has publicly appealed to her husband's mistress to stay away from him.
In a video making the rounds online, the lady was seen weeping profusely as she begged the alleged side chic, Mutiat, to leave her husband for her.
She revealed that she has now fallen pregnant with him and wants her to leave them alone.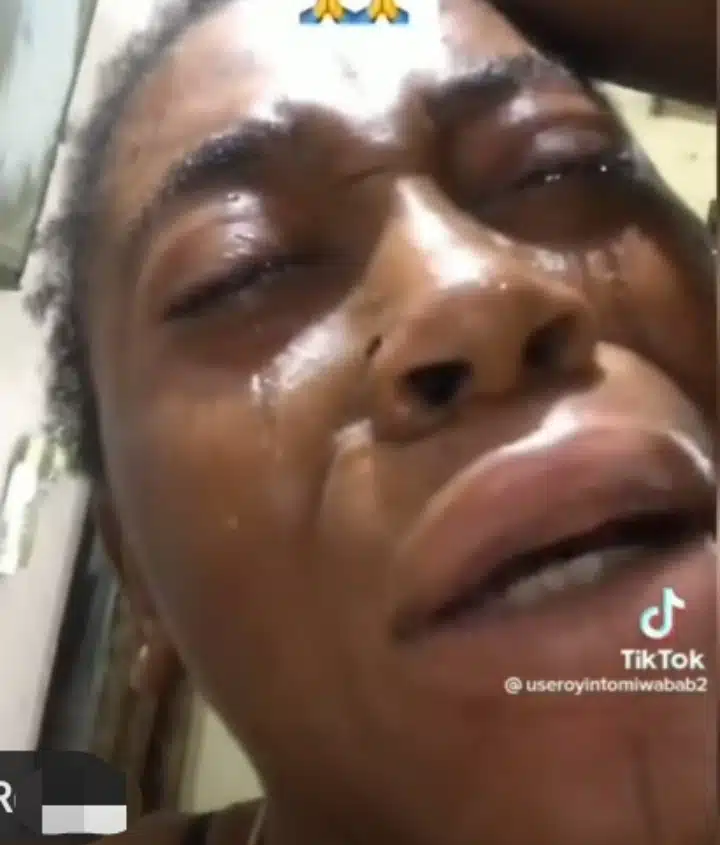 A caption attached to the video read;
"Mutiat please leave my husband for me he don impregnate me please"
Watch the video below:
View this post on Instagram
See how netizens reacted to the post below:
iamdx2 wrote: "Madam no stress ur self ..go on alter of God and cry to God with fasting for 7days .. On the 6th day watch how God will deal with d devil that is trying to take away ur happiness"
maureenokechukwu38 wrote: "Why would a lady make her fellow woman go through this?"
cutie_spyyy wrote: "Who be this mutia leave your husband..you think he won't move to someone else ..your husband is d problem here not the side chick ..no cry abeg ..God go do better for you"