RELATIONSHIP
Must-Know Flower Gifting Rules in Different Countries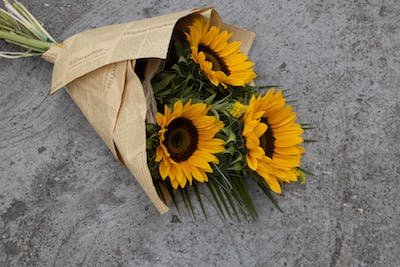 Sending flowers internationally has become a new norm in our modern life. As lots of people engage in globe-trotting, others seek job opportunities abroad, and thirds find their soul mates at the other end of the world, international bouquet deliveries ring true like never before.
It is natural that you may have a loved one living in a different country and celebrating an important event. Yet each country has its own specific flower gifting rules and traditions, which you should be aware of if you want your floral message to be understood correctly.
What Flowers Are Gifted In Europe?
If we look at European cultures, we can see that an even number of flowers in a bouquet is considered a symbol of good luck and happiness. Odd-numbered flower arrangements are traditionally used for funerals.
Physalis has a delicate meaning in Europe. It indicates that a man wants a child from a woman. It is customary to give a big bouquet of flowers with physalis inclusions to pregnant women in this country.
In France and England, red roses represent love and passion. Such blooms are used only for bouquets to be given to the object of their adoration and to tell about the strong feelings you experience toward a person. As a sign of love and fidelity, European people also often choose pansies (which are also dubbed as kiss-me-quick or none-so-pretty flowers)
It is inappropriate to give red, burgundy, or scarlet roses to a colleague or teammate.
A French woman will be outraged if you present her with yellow chrysanthemums or other yellow-colored flowers. Such blooms are considered a sign of unfaithfulness. The exception is the sunflower. Such a plant denotes that the woman is the only one in your life. In France, lilies are highly appreciated, and they can be given for any occasion.
It is a good gesture to send yellow flowers, such as sunflowers, to an Italian friend. Such flowers symbolize well-being, comfort, warmth, peace, so they are never a wrong gift choice.
In Hungary, chrysanthemums are a symbol of sadness, so they are primarily used for funerals. You can order a bouquet of chrysanthemums to express your condolences and support to a grieving family.
In Europe, rosemary is used in floral arrangements for extremely different events in life, both happy and sad ones. The key difference is only in the number of flowers in a bouquet. In Greece, hyacinths, violets, and daffodils are traditional elements for sympathy bouquets.
In Bulgaria, the language of flowers is very important. For example, the chrysanthemum is a symbol of grief, mourning, sadness. A bouquet of dahlias is a sign of unrequited love.
Holland is unimaginable without vast tulip plantations. People here love odd-numbered tulip bouquets most of all and give them for all festive events in life. Daffodils and hyacinths also receive lots of appreciation and respect in Holland. White lilies and chrysanthemums are generally used for sad occasions.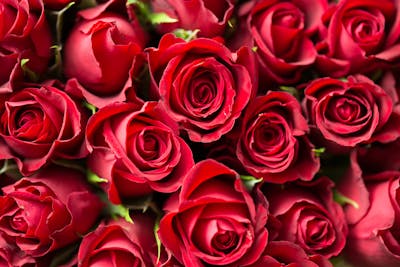 What Flowers Are Gifted In Japan, China, and Latin America?
In Japan, a chrysanthemum bouquet is the ultimate floral gift that will be appreciated as highly as sakura that personifies purity, kindness, honesty, and affection. As a sign of respect, you can also give daffodils. Still, avoid sending carnation floral arrangements so as not to upset or disappoint the recipient.
China also has curious flower gifting traditions. For example, a bouquet of plum flowers and bamboo will symbolize devotion. Lotus blooms signify the purity of intentions, honesty, and nobility. An orchid is a compliment to a girl's beauty. In China, artificial flowers are not the evidence of a sender's bad taste; instead, they represent freshness and attractiveness of a taker. Lush peony arrangements are often used to express your deep feelings and passion toward a recipient.
In Latin America, white flowers are traditionally given to celebrate happy moments of life, while red bouquets are appropriate to express grief, as they symbolize death and mourning.
In Turkey, it is recommended to present young girls with unopened buds to emphasize their purity and youth.