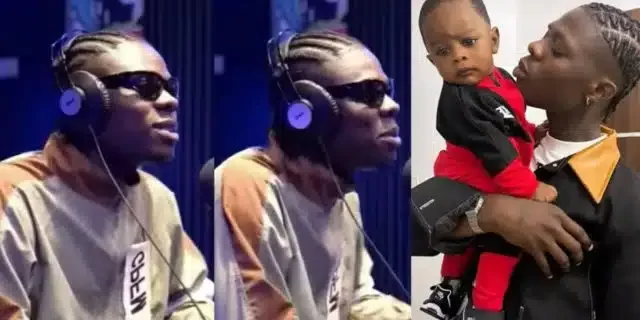 A few-weeks-old video of late Mohbad speaking on naming his coming album after his son has gotten many emotional online.
The singer has no doubt left a huge space in the hearts of fans and those who had loved him dearly.
His death has caused a lot of controversy and events leading up and surrounding his death has equally caused a buzz.
In an interview he had weeks before his death, he had spoken about what inspired the songs he writes and how his music is fetching him the big bucks.
He noted that a lot of people are avoiding being seen on the media with him so they don't offend Naira Marley.
Mohbad spoke about how he intended to name his forthcoming album after his son, Liam.
Sadly, the singer never got to do this as death had come for him before he could achieve this.
See how netizens reacted …
oyindamolami_xo said: "You were too sweet for this world . That's why God called you home ! We didn't appreciate you enough and I'm so sorry! So so sorry my light boys"
oyindamolami_xo added: "Like you know you have no business dying !!! Ileri do you know? You actually have no business with death !!! I'm so angry fr! Wish you were here everyday!"
irene_ibekwe commented: "My heart aches … i wish i knew and loved him this way hwhen he was alive … God, please, give me the grace to love the people people i know and everyone I will meet in life… I don't want to regret not doing it in future"
d4debz said: "He had no business dying. None whatsoever."
vape.liquor_ remarked: "He was isolated, avoided and segregated #justiceformohbad"
boastitches noted: "You were just a sweet calm guy. If only our tears and wishes could bring u back"
Watch video below …
View this post on Instagram