A young man, identified as Kingsley, has lost his life after a Lexus SUV lost control and fell into a river behind EFAB Estate, Lokogoma District, Abuja, on Monday. Northern City News reports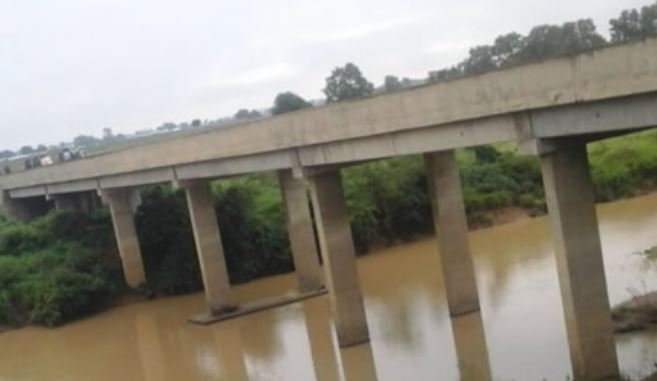 Two other occupants of the vehicle survived the crash which occurred in the morning after the SUV fell off a narrow bridge and landed on its back in the flooded river.
Residents rushed to the scene and rescued the occupants, but Kingsley, who was the first to be rescued, inexplicably slided to the water and was swept away.
His body was found later in the afternoon by divers.
An eyewitness, who identified himself as Patrick, said he was in his room when he heard a loud noise from the scene, adding that some residents said they saw the driver on top speed before the crash.
The FCT police spokesman, Anjuguri Manzah confirmed the incident says investigation in ongoing.