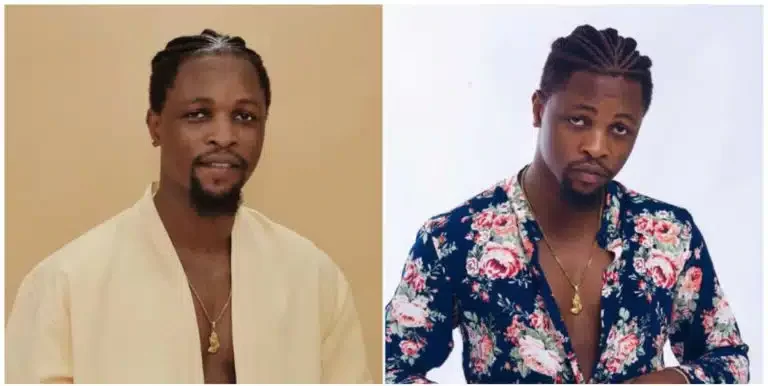 Big Brother Naija Season 5 winner, Olamilekan Agbeleshe, popularly known as Laycon, has questioned the attitude of some opposition parties' supporters who are "hoping and praying" for Nigeria not to "get better" because their preferred candidates lost in the February 25 presidential election.
He wondered why citizens would wish for their country not to get better because of political differences.
On his X handle, the singer wrote, "Abeg wait to… so there are people (Nigerians, living in Nigeria) actively hoping and praying for things not to get better in this country because their preferred candidate isn't the current President?
"To what end?"
His post earned backlash, with many slamming him as they quizzed whether it was the "prayers and wishes" of opposition party supporters that brought the current economic hardship in the country.
Reacting to the backlash, Laycon said he was misunderstood, stressing that the Nigerian leaders are a reflection of the Nigerian people.
He wrote, "I have always stood on the opinion that our leaders are a reflection of who we are as individuals. And as long as we as individuals don't change, we'll continue to experience what we give out. Living with the notion that disagreement means hostility and bad intention is wrong.
"I put out a tweet concerning a conversation I had earlier today and the mentions and response to the tweet shows how much some of you do not read to understand before replying. Take a moment and think before talking or typing.
"And yes, I believe our leaders are a reflection of us as a people. We have bad leaders. Yes, but bad people become bad leaders, not the other way around. The everyday people who make life hard for everyday people need only be in power for them to become leaders.
"The fuel attendants during fuel scarcity, the POS attendants during Naira scarcity, if they become leaders what would they do? The ones earning money in dollars, do you think they pray for the exchange rate to reduce or increase? Your super power of criticizing should be aimed at yourself once in a while."