Popular Nigerian automobile tycoon, Olanrewaju Rasak Shittu, has been reportedly died. He was aged 65.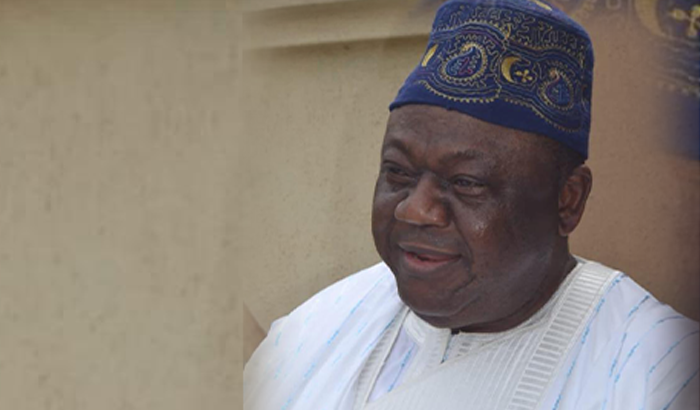 | | |
| --- | --- |
| Full name | Olanrewaju Rasak Shittu |
| Nationality | Nigerian |
| Date of birth | 1958 |
| Age | 65 years old |
| Wife | Married |
| Net Worth | $10 million |
Lanre Shittu is a popular car dealer. He was a prosperous businessman who held the exclusive franchise for Mack brand cars in Nigeria as well as being the country's only dealer of Sany heavy machinery and Yutong buses.
Lanre Shittu Group is a wholly-owned Nigerian emerging business conglomerate with investments in automobile, logistics, agro-allied, and real estate.
Lanre Shittu Age
As at time of his death, Lanre Shittu was 65 years old.
Lanre Shittu Cause of Death
Lanre Shittu passed away on Monday morning at age 65, as a source close to the family asked for prayers for the deceased.
On February 27, he will be buried at The Vault.
Lanre Shittu Career
Lanre Shittu was the number one dealer of Mack trucks in Africa, holding the sole franchise for Mack brand vehicles in Nigeria and also the only dealer of Sanyheavy-duty equipment and Yutong buses in Nigeria.
The prosperous businessman also held licenses to sell KIA, NISSAN, and Jinbei Buses, and he was the top provider of OEM components to car dealers in Nigeria and elsewhere.
Meanwhile, Mr Shittu was not without controversy during his lifetime. In November 2000, he was allegedly abducted by operatives from the United States Drug Enforcement Agency in conjunction with their Nigerian counterpart, the National Drug Law Enforcement Agency (NDLEA) and arraigned in a U.S court.
However, the District Court of New York lacked the jurisdiction to entertain the matter because both countries had violated the treaty on extradition.
Also, before his demise, there was a pending civil suit at the Federal High Court, Abuja over a move by the Federal Government to extradite him to America to answer to the alleged money laundering charge against him.
Lanre Shittu Net Worth
Lanre Shittu has an estimated net worth of $10 million.
Source: Ngnews247.com