Naija Gossip 247
Lady Set to Wed in Few Hours, Caught Giving Head to her Ex Boyfriend at The Same Hotel in Akwa
They dated for years, he finally popped the question she said yes, They planned their wedding for months.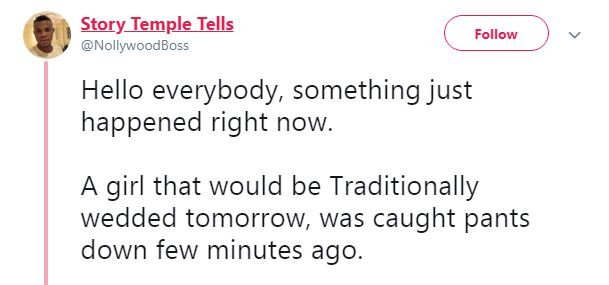 Finally it was time, they lodged in Akwa and as everyone was preparing for the big day.
The husband to be while checking the rooms, caught his wife to be having the best moment of her life with another man in the same hotel.
An Entire Wedding has now been called off..
Continue to read the narration from Eyewitness below!