A lady accused of stealing phones, bags, and various personal items from students at the University of Calabar (UNICAL) was apprehended on Wednesday, October 25, 2023.
The accused, whose identity has not been disclosed, was caught red-handed in the act when she brazenly entered an exam hall, presumably with the intent to pilfer.
The swift action of vigilant students led to her apprehension.
Ruki Freeborn, one of the students who witnessed the incident, recounted the dramatic confrontation.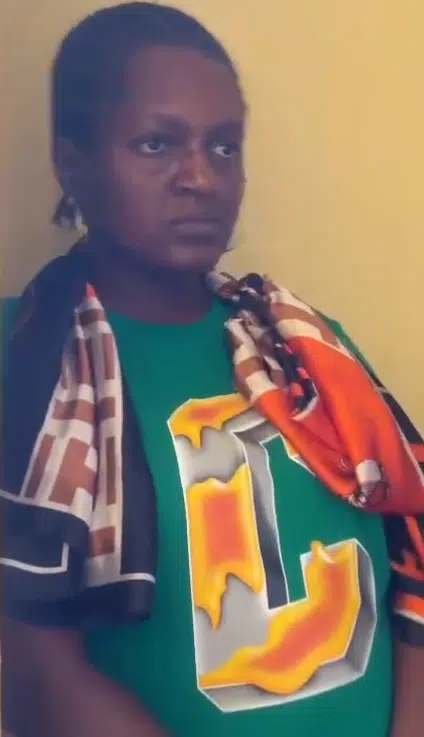 According to Freeborn, the suspect was attempting to steal items during an ongoing examination when her nefarious activities were discovered.
The post read;
"This thief came to our exam hall to steal and was caught. Apparently, she goes around the school (University of Calabar) with her big bag, picking phones, bags, power banks, and other personal belongings from students. Just imagine all she had taken today along."
See below;