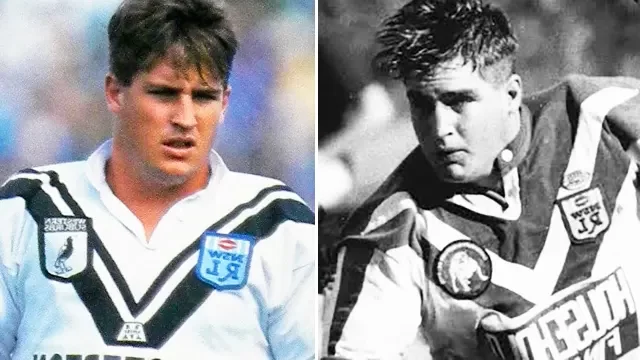 Kyle White was an Australian professional rugby league footballer born on January 12, 1970.
Kyle White Cause of Death
Kyle White died at his home in Penrith on Monday, March 20 2023 at the age of 53. At the time of this report, his cause of death had not yet been disclosed but according to reports, he died in his sleep.
Kyle White Age
Kyle White was born on January 12, 1970. He celebrated his 53rd birthday on January 12, 2023, before he died in March of the same year.
Kyle White Height & Weight
Kyle White stood at a height of 1.77 m and weighed around 94kg
Kyle White Career
He played for the Canterbury-Bankstown Bulldogs, Western Suburbs Magpies, and the Illawarra Steelers in the NSWRL and ARL competitions.
Kyle White played first grade for Canterbury as a second rower and amassed 24 premiership appearances. He also captained their Under-21 level.
From 1989 to 1991, he played 24 games at Canterbury and made 34 appearances for the Magpies between 1992 and 1995 and nine for the Steelers in 1996.
After finishing his Australian career in 1996, White played for Widnes and Workington Town in England throughout a 10-year professional career that saw him gain a cult following.
In recent years, Kyle White had personal troubles and in 2019, his brother Josh pleaded for assistance after Kyle had been reported missing but was later found homeless and wandering around the town of Warwick in Queensland.
Well, the former Bulldogs, Wests Magpies, and Illawarra Steelers cult hero Kyle White has tragically died at the age of 53. Reports say he passed away in his sleep.
"It's with a very heavy heart that I inform everyone that my brother Kyle passed away this morning. As most people know he has been dealing with some issues of late but it doesn't make it any easier," Josh posted on Facebook.
"He was my idol growing up and we played at all the same NRL clubs and were inseparable through our younger years. Hopefully, he finds peace now and the hurting has stopped.
"He was a tough player on the field and knew how to have a good time off it. We have had a lot of ups and downs over the years but he is my brother and (I) will always love him."
Thanks for reading Ngnews247.com. Read and share this article with friends on various social media handles. before you leave, it might interest you to read more Biography And Net Worth.