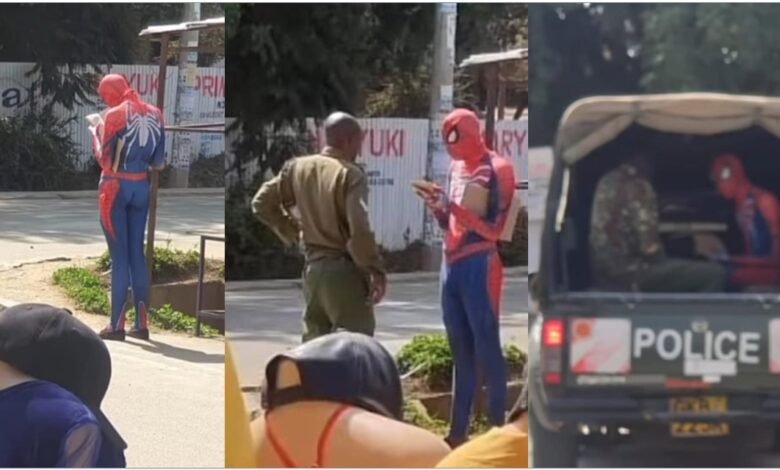 A yet-to-be identified man parading himself in a Spider-Man costume has reportedly been arrested in Kenya.
Photos of the superhero character which surfaced online got Kenyans wondering why he was arrested despite seemingly minding his business.
According to Citizen digital, the Administration Police Service (APS) said the man is mentally unstable that's why he was taken into custody.
Amid reports that he was arrested, Citizen Digital said Nanyuki APS denied arresting him, but noted that they were on a wellness check.
A source at APS who craved anonymity said the man has a mental challenge and his family had reported to the police that he was missing.
It was gathered that after he was spotted in Nanyuki town, policemen quickly swooped in and apprehended the 'Spider-Man' before his whereabouts become unknown again.
Officers were said to have contacted the family to come and get him and moments later, his relatives rushed to Nanyuki prison with hospital documents proving that he is mentally ill, and took him home.