Jim Iyke is a Nollywood actor, a film and music producer, a philanthropist, and a serial entrepreneur. He is the founder of Untamed Productions, Untamed Records, and the Jim Iyke Foundation. He is also the pioneer of the Jim Iyke Unscripted Reality Tv Show.
Jim Iyke Wiki And Profile
| | |
| --- | --- |
| Real name | James Ikechukwu Esomugha |
| Date of birth | 25 September 1976 |
| Country of Origin | Nigeria |
| Source of Wealth | Endorsements, Movies |
| Net worth | $30,000,000 |
| Wife | Dana Kinduryte |
Jim was born as James Ikechukwu Esomugha to Mr and Mrs Stephen Okolue who later became Esomugha. The Nigerian star was born on September 25, 1976, in Libreville, Gabon. Jim is from Enugu Agidi town in Anambra State, the southeastern region of Nigeria.
Jim Iyke Educational Background
His primary education started in Gabon, the land of his birth. On relocation to Nigeria, the course of his education changed. He had to complete his secondary education at Federal Government College, Kwali, Abuja. He went on to the University of Jos, Plateau State where he obtained a diploma in Banking and Finance as well as a B.Sc. in Philosophy.
Jim Iyke Career
The charming Nollywood actor made his debut in the industry in 2001. With over 100 movies, Jim Iyke is one of the leading male artists in the industry; as well as one of the highest paid Nollywood actors.
Jim Iyke has featured in many Nollywood blockbusters. He made a signatory impression in the industry with his unique acting style. He is the ultramodern Nollywood "Bad Boy" who effortlessly interprets the notorious cum playboy roles with all efficiency.
Jim has featured in movies such as 1 Dollar, which has been acclaimed as one of the most commercially successful comic Nollywood movies. He also starred in Games Men Play, Last Flight To Abuja and a host of others.
In 2007, Jim Iyke launched his production company – Untamed Productions. In no time, he also launched a music label, Untamed Records.
The most popular song from his first album, Who Am I? featured Nigeria's first-class act Tuface Idibia. He also featured Sound Sultan in his debut album.
As a film producer, Jim has produced a couple of movies in London, staring international actresses like Judy Shekoni and Tangerine Martins. He also went on to produce 2 Dollarz, a sequel to 1 Dollar. Jim is the producer of the much-anticipated Shades of White.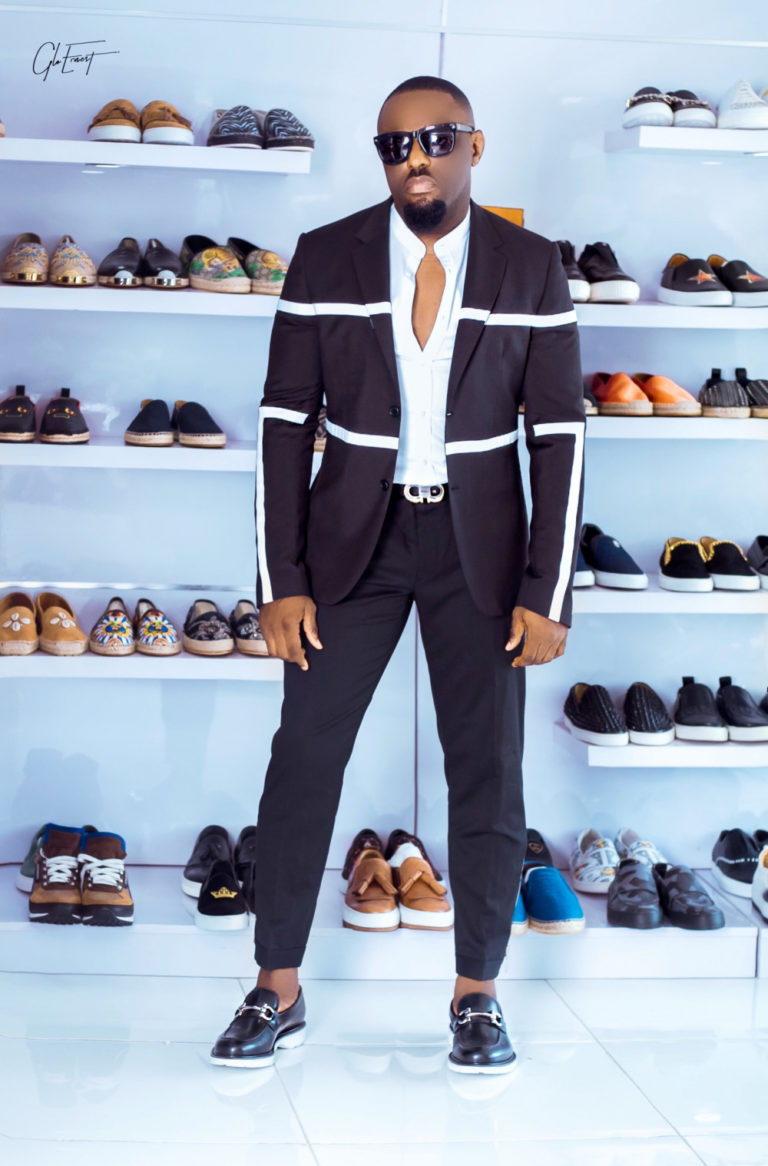 Jim Says So Reality Show
The Unscripted reality show Jim Says So was launched on DSTV in 2013. The first season ran for 13 weeks. Jim says the essence of starting the reality show is to correct wrong notions about him that have been created by the media.
He had hoped to show his fans who he really is, away from the camera. Whether that worked out well or not, is not quite so clear though.
Jim Iyke Foundation
The Jim Iyke Foundation is a not for profit organisation established by Jim Iyke to provide better education and ensure the well-being of the less privileged children in Africa.
Jim Iyke's foundation is said to be the most successful independently-run celebrity foundation in Nigeria. Thus far the foundation has organised programmes to enlighten people in Ghana, Liberia, Abuja, Port Harcourt, and Lagos. The Foundation partnered with Pepsi, Nicon Hilton Hotel, and Indomie Noodles to organize a 6000 children walk against poverty, and child illiteracy in Nigeria.
Jim Iyke Awards And Nominations
Best actor at the Afro North American Award
Three-time winner of the Teenage Choice Award
Best youth role model
Best Actor at the Afro North America Award – 2006
Teen Favorite Award – 2006
Sexiest Man in Nigeria – 2008
Best actor at the Africa Entertainment Award, New York – 2009
Mode Men Magazine named Jim Iyke Best actor – 2011
Best actor at the Anambra State award – 2012
Pan African Actor nominee at the Cameroon Entertainment Awards – 2012
Screen Nation Award for Best Actor of the decade – 2012
Award for his role in the movie – Last Flight to Abuja at the Kampala Nile Awards – 2012
Entertainment Entrepreneur Award at the Kampala Nile Awards – 2012
Best Actor at the Golden Icons Academy Movie Awards (GIAMA) – 2015
Festival Prize at The People's Film Festival, New York – 2017
Most Popular Actor by NET Honours – 2019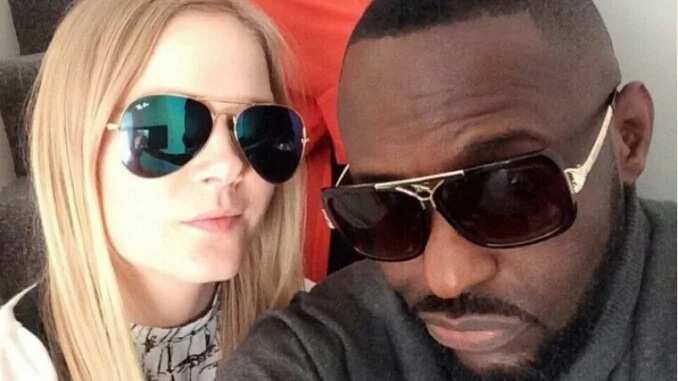 Jim Iyke Wife, Personal Life
Jim Iyke is currently single but has had romantic relationship with actress Nadia Buari & Keturah Hamilton, a Jamaican model.
If you are among these people that want to see Jim Iyke and wife happy together, you will probably have to wait until the bad boy of Nollywood decides to say goodbye to his bachelor life and commit himself to one woman. Perhaps, this will be the mother of his baby son?
Jim Iyke son
The Nollywood star has a little son, whose name is Harvis Chidubem Iyke. He was born on September 1st, 2015. The mother of little Harvis is Jim Iyke's Lithuanian girlfriend, Dana Kinduryte. Jim Iyke tried his best to hide his relationship with Dana from the public eye because, in his opinion, most of his previous romantic relationships were ruined due to excessive publicity. According to Jim Iyke, his son changed his life and made him a better person. Even though his and his girlfriend's families wanted to help him out with raising his child, he decided that he wants to do it himself. He learned how to take care of little Harvis, and the fatherhood taught him a valuable lesson. Nowadays, he appreciates his boy more than anything and tries to spend every possible minute with him. He regularly goes to Lithuania, where his baby mama and son reside and is incredibly happy to see Harvis.
Jim Iyke praised Dana Kinduryte in the interview, saying that she understood him better than everyone else, and having a son together brought them even closer. He is happy that she is a regular girl and not a superstar. Otherwise, the spicy details about their relationship would be all over the media. However, he did not answer the question about marrying her. We hope that he will soon decide to settle down with his European sweetheart and their little son Harvis.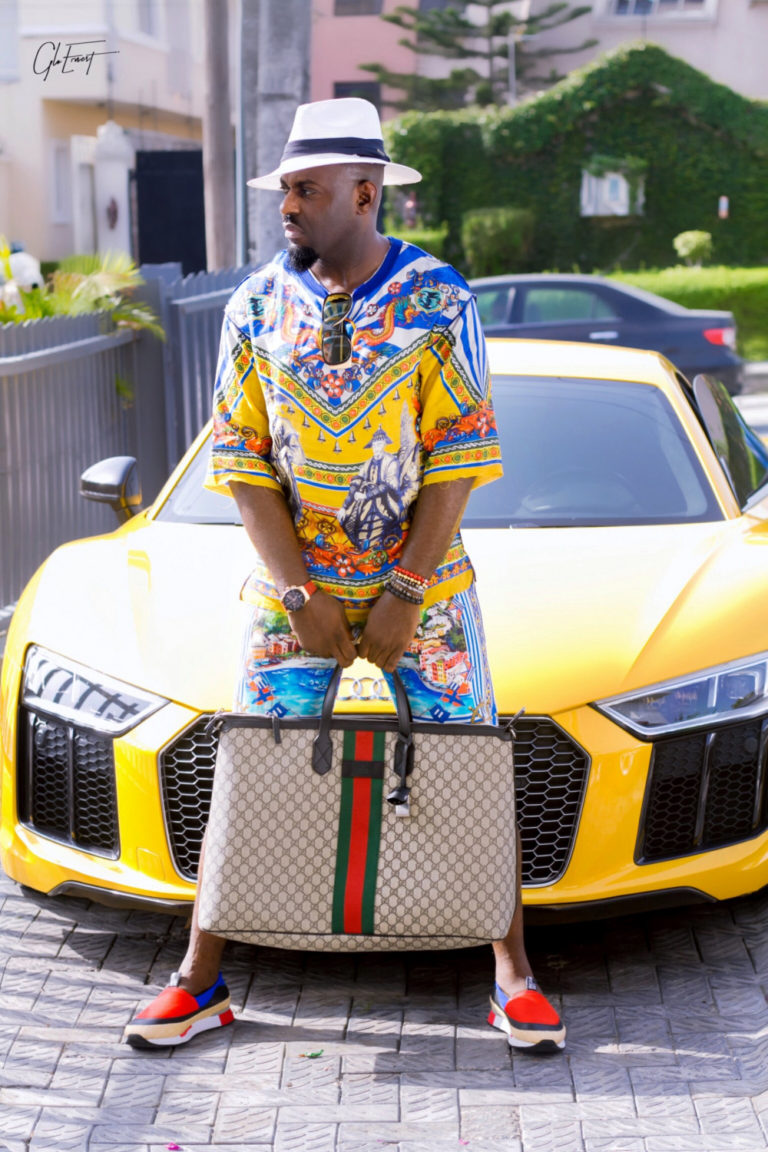 Jim Iyke Net Worth
He is currently the richest & most influential actor in Nigeria with an estimated net worth of $30 million USD Dollars.
—————
Thanks for reading Ngnews247.com. Read and share this article with friends on various social media handles. before you leave, it might interest you to know about Uche Maduagwu Biography And Net Worth.