Celebrity Death
Jim Gordon Cause of Death? How Did Eric Clapton Drummer Die Explained
The Grammy-winning rock drummer for Eric Clapton and George Harrison, Jim Gordon died at the age of 77.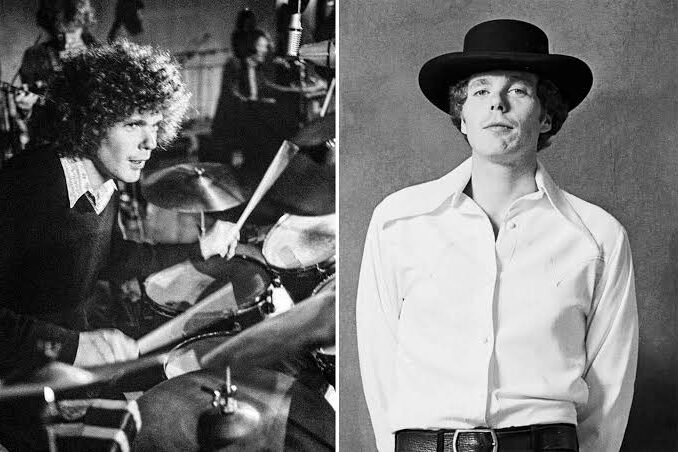 Gordon died on Monday in the government-run California Medical Facility in Vacaville, where he was receiving a prison term for the murder of his mother. Bob Merlis, his publicist, confirmed his death and stated that Gordon died naturally "after a long incarceration and lifelong battle with mental illness," reports Los Angeles Times.
Schizophrenia diagnosis
Gordon was given a schizophrenia diagnosis at the height of his career. His mental instability and substance abuse posed a risk to his position in the industry. Gordon reportedly assaulted Rita Coolidge, a singer-songwriter, in a hotel in 1970 when he started to exhibit symptoms of mental illness. While Coolidge called Gordon "an amazing guy, just really so charismatic," he showed minimal signs of disturbed behavior to his fellow musicians. According to court documents, Gordon visited the doctor at least 15 times starting in 1978.
He fatally stabbed and then tortured his mother, Osa Gordon, 72, in June 1983, alleging that voices had instructed him to do so. In 1984, he received a 16-year to a life term in prison after being given an official diagnosis of schizophrenia, where he died. He repeatedly applied for parole, but it was rejected.
Jim Gordon Cause of Death
Jim Gordon died on Monday following a lifelong battle with mental illness at the age of 77. The musician, who was diagnosed with schizophrenia and was serving a prison sentence for killing his mother in 1983, died in a state-run medical facility in Vacaville, California. A publicist, Bob Merlis, told Los Angeles Times that Gordon died of natural causes.
R.I.P. Jim Gordon – one of the greatest rock and soul drummers – and the end of his sad story –
"Jim Gordon, one of rock's all-time greatest drummers, died Monday (March 13, 2023) from natural causes at California Medical Facility in Vacaville, Calif., after a long incarceration and lifelong battle with mental illness. His death, at age 77, was announced by veteran music industry publicist Bob Merlis."
Who was Jim Gordon?
Gordon, a well-known rock drummer from the early 1970s, was also one of the genre's most sinister characters.
James Beck Gordon, who was born in California in 1945, first picked up a drum set when he was a little child.
According to Drummer world, he had performed with musicians including the Everly Brothers, Joe Cocker, Andy Williams, and Glen Campbell by the end of the 1960s, making him one of Los Angeles' finest drummers.
Gordon is best known for sharing a songwriting credit on "Layla" with Eric Clapton since he was responsible for the song's famous piano coda. (Organist Bobby Whitlock has claimed that Gordon plagiarized the part from something Gordon's ex-girlfriend, Rita Coolidge, had written. Coolidge also accused Gordon of physical abuse.)
Gordon's career trajectory
Gordon backed numerous notable rock albums of the 1960s and '70s, including Carly Simon's 'You're So Vain', Nancy Sinatra's 'These Boots Are Built For Walkin', and most famous, 'Layla', as a member of Eric Clapton's band 'Derek and the Dominos'.
Known as the "sole living metronome," Gordon helped hundreds of songs that went on to become radio hits by adding a modest yet distinctive groove.
Per IMDb, at the age of 17, he joined the 'Everly Brothers' on tour in England, giving him his big break in the industry. During the following 20 years, Gordon played professionally, touring and recording with some of the best rock musicians, such as Frank Zappa, Joe Cocker, Harry Nilsson, and George Harrison. 'Derek and the Dominos' was founded in 1970 by Clapton, bassist Carl Radle, and keyboardist Bobby Whitlock courtesy of Gordon's work on Harrison's 'All Things Must Pass'.
Drummer in Cruelty
On June 3rd, 1983, Gordon murdered his mother, Osa Marie Gordon, using a hammer and a butcher knife. The following year, he was sentenced to 16 years to life in prison. "I had no interest in killing [my mother]," Gordon told Rolling Stone in 1985. "I wanted to stay away from her. Had no choice. It was so matter-of-fact like I was being guided like a zombie. She wanted me to kill her, and good riddance to her."
"I had no idea that he had a psychotic history of visions and hearing voices, from an early age," Clapton told Rolling Stone in 1991. "That was never apparent when we were working together. It just seemed like bad vibes, the worst kind of bad vibes. I would have never said that he was going mad. To me, it was just the drugs."