Biography
Iremide Adeoye Bio, Age, Parents, Career, Family, State, Net Worth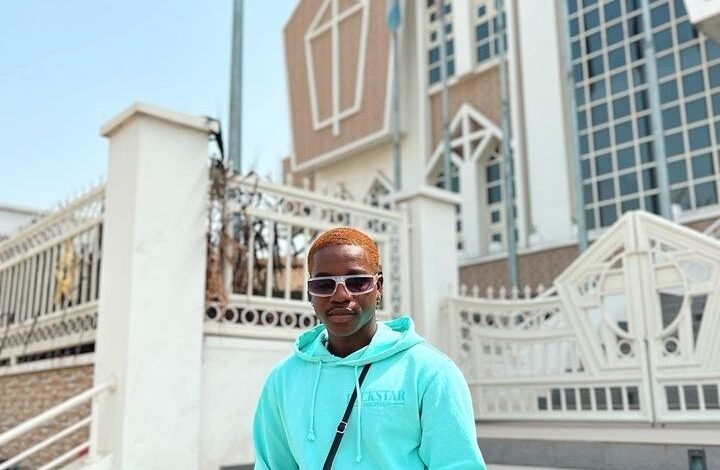 Iremide Adeoye Bio – Iremide 'Fantasticks' Adeoye is a multiple award-winning actor, lifestyle/fashion digital content creator, versatile creative and media personality. I'm from Osun State, Nigeria.
He is a recipient of Pay Forum Awards and nominee for various awards. He started entertainment at a young age and he's still actively involved in it.
Fantasticks is a performing percussionist, he plays the drum-set and talking drum professionally and has performed on major events' platforms with the instruments.
He is talented and has mastered the craft so well. Iremide started playing the drums at age 4 and the talking drum at 9.
 

View this post on Instagram

 
Can we meet you?
I am Adeoye Iremide Favour, also known as Fantastick. I am 20 years old.
What kind of business do you do?
I'm an entertainer in general. I deal with anything that has to do with entertainment (playing drum set, talking drum, acting, hosting and planning events and brand influencing).
How did you start the business?
I started playing the drum set at the age of 4 and the talking drum at the age of 9 before other aspects started coming. I have passion for entertainment.
What made you go into the business?
The fact that I have to make judicious use of my talents made me go into it, as well as my passion for it.
What is the aim and vision of your business?
I want to be a brand to reckon with, to have a household name in all entertainment sectors and also to be a huge inspiration to every talent (young/old).
Were you trained by a professional or did you train yourself?
Like I said, I have the talents, but talent with no training is not really useful. So, I trained myself, and with the help of some other factors, I have been able to brush myself up.
What problem is your business solving?
I wouldn't call it a problem; rather, my business is rendering great pleasurable services to people.
How do you combine school and business?
There is a time for everything, even though it's easier said than done. As a student and an entertainer, I have to do twice what an average student does, but the Lord has been helping me.
How do you see yourself; a company, a brand or just a boy with passion for business?
I am a brand.
Who are the target audience for your business?
Both the young and old.
Are you making money from your business?
Yes, I have made money.
Where do you get your motivation from and who are your role models?
Motivations come from a lot of places, and I have different role models in different sectors. I can't begin to mention all of them.
Where and how do you get your customers? Who are your clients?
I get my customers through different means. Some come because they saw me performing. Some got to know me through referrals and some through the social media.
What makes your brand stand out from others?
I tell everyone I am fantastic. I'm just so different from any other person. There's no other me anywhere else. Also, the fact that I have a sense of professionalism in what I do makes my brand different.
When you see awesome kids doing wonders in different fields, do you feel motivated to try more or you feel you are lagging behind?
I feel great. The dream is to wake up that talented giant in every child. Also, I have the mindset of collaboration over competition. My greatest competition is me.
 

View this post on Instagram

 
What tools do you use for your business?
So many, but they can easily be culled from the names of what I do.
Were you at any point discouraged, maybe by your parents, siblings, friends or pressure from studies?
No. I have all the needed encouragement.
Where do you see yourself in five years?
Bigger and better, with God's help.
What other things are you skilled at, apart from your business?
Speaking and some other things that have to do with socialising.
Any final word for other kids with potentials out there?
Never give up on your dream. Have a clear vision of what you want and go for it. Pray. Walk and work with people who can affect your journey positively, as well as people of like mind, who can support your dream.
Thanks for reading Ngnews247.com. Read and share this article with friends on various social media handles. before you leave, it might interest you to read more Biography And Net Worth.