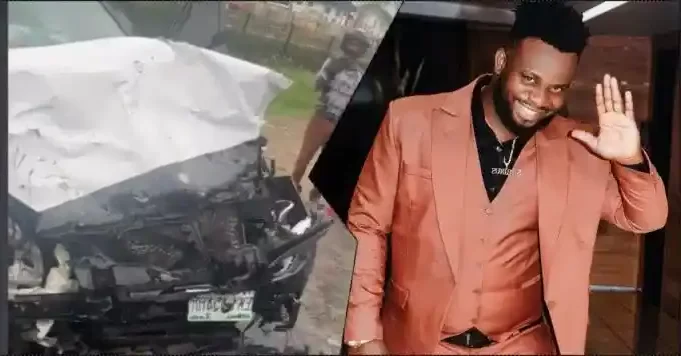 Famous content creator, Sabinus, addresses his fans barely an hour following a ghastly accident with his new car.
The comedian was reported to have crashed his Mercedes Benz SUV as seen in videos that made rounds on social media.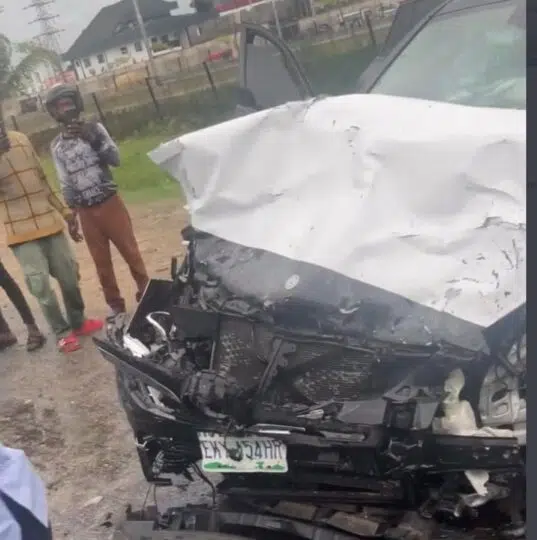 Speaking on the incident, Sabinus assured that he is in good health condition while affirming that this is his first experience with a car accident.
Adding to his point, Sabinus encouraged the need to avoid drinking before / while driving as he narrated how the driver swerved to his lane and bashed his car.
He, however, assured his fans of his safety while ensuring the release of a comedy skit later in the day.
Watch the video below …