Popular reality star, Uriel Oputa opines that men who take their girlfriends out solely at night are probably unfaithful.
She took to her Instagram feed to share the advice with the womenfolk.
According to her, a man who only takes his woman out on a date at night is definitely not single.
She suggests taking him to ShopRite in daytime to see what happens.
In her words;
"IF HE ONLY TAKES YOU OUT AT NIGHT HIS NOT SINGLE
BOY LET'S GO TO SHOP RITE IN THE AFTERNOON LET ME SEE SOMETHING"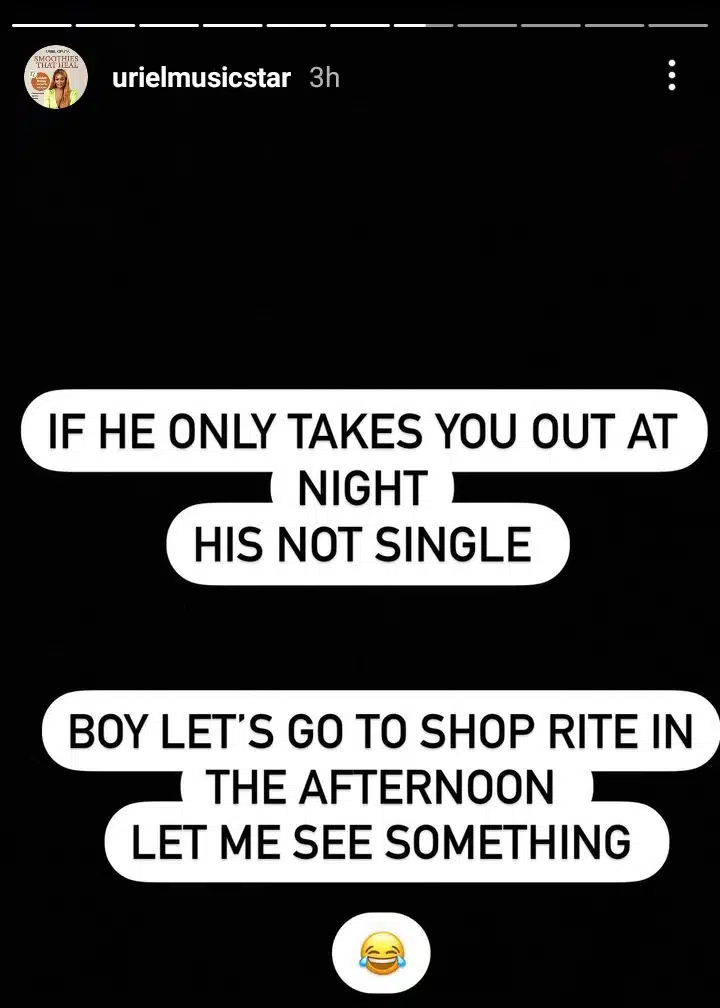 Netizens have taken to the comment section to share their views;
nellobrownn wrote: "Uriel and man matter be like Buhari and foreign trips."
I.tobiloba wrote: "Taking you out during the day does not imply that he is not seeing another woman. Breakfast can be served at any time of day or night. Rather than making such analogies, concentrate on praying for the right partner."
funnyfrosh wrote: "What if he works during the day? Abi u think am jobless?"