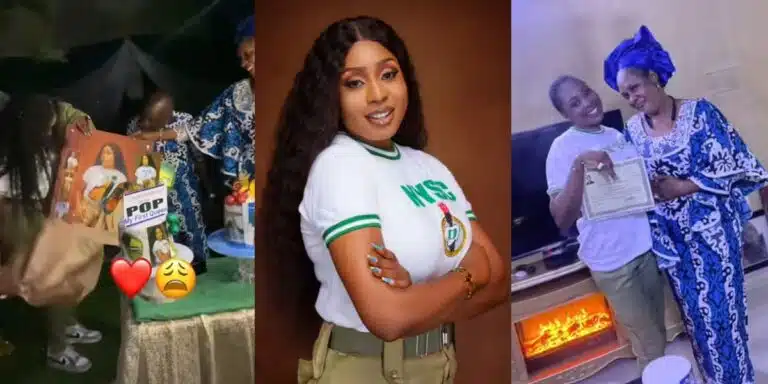 A Nigerian lady who recently completed the compulsory NYSC one-year program got many people talking as her parents organized a party to celebrate the completion of the program.
In the video, which has generated attention online, the said lady posted a caption revealing that she was told to return home immediately by her mother, who had a surprise for her.
She obeyed and immediately went home. Surprisingly, upon getting home, her mother had already planned a surprise party for her with many people in attendance.
She was presented with cakes, a frame carrying her image, and many other gifts by her parents.
In appreciation of their support and show of love, the young graduate wrote: "How I was surprised on the day of my POP. My mum is an event planner; she planned everything. I love you, mummy and daddy."
Also in the said video, the mother could be seen jumping around in excitement over her daughter's success.
WATCH VIDEO: