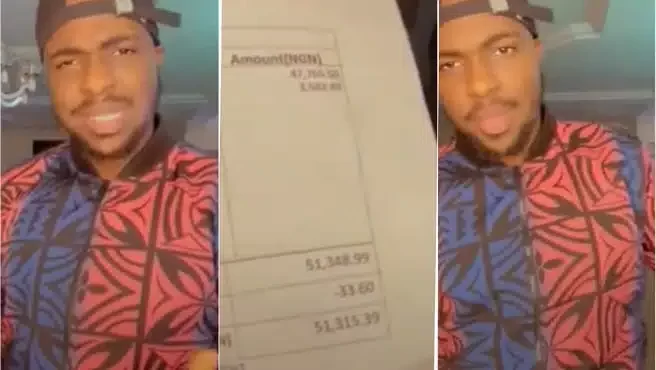 A Nigerian man has taken to Instagram to share the bill he received from Power Holding Company of Nigeria (PHCN).
He considered the bill very outrageous as he stated that it is way more than the minimum wage offered to Nigerians.
In the video, he claimed that he receives little money as minimum wage only for NEPA to bring a fifty one thousand, three hundred naira (N51,300) bill for him to pay.
"Now think about this, If I pay you fifty one thousand in a month, How much i go take carry Ol*sho? How much i go take chop?
How much I go take transport go work? How much I go buy one or two bottles take press? How much I go use do dorime for weekend?
Lemme tell you the truth, I cannot pay this Nonsense. I don't know the day una start this nonsense. "Who wan pay? Me?"
Watch video below:
View this post on Instagram