Naija Gossip 247
"I Am Heartbroken" – Frustrated Nigerian Lady Cries Out After Inviting Online Boyfriend To Her House For The First Time
A frustrated Nigerian lady has shared her sad ordeal following her first meeting with her boyfriend whom she met online.
She had decided not to travel for the holidays because her online boyfriend was coming to see her, but she ended up regretting the meeting.
She noted that the boy bought her a rubber wristwatch without a fancy bag. She also pointed out that he looked like he didn't have money as he didn't buy cornflakes or golden morn for her.
Sharing the story on Twitter, @success3535 wrote:
"So my friend decided not to travel for the holiday cos her online boyfriend was coming to see her and this was the outcome."
See the post below: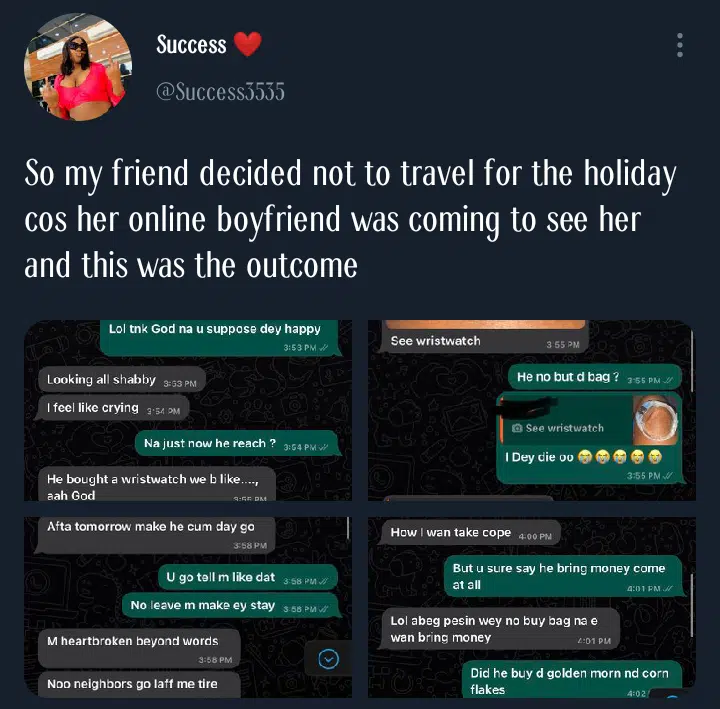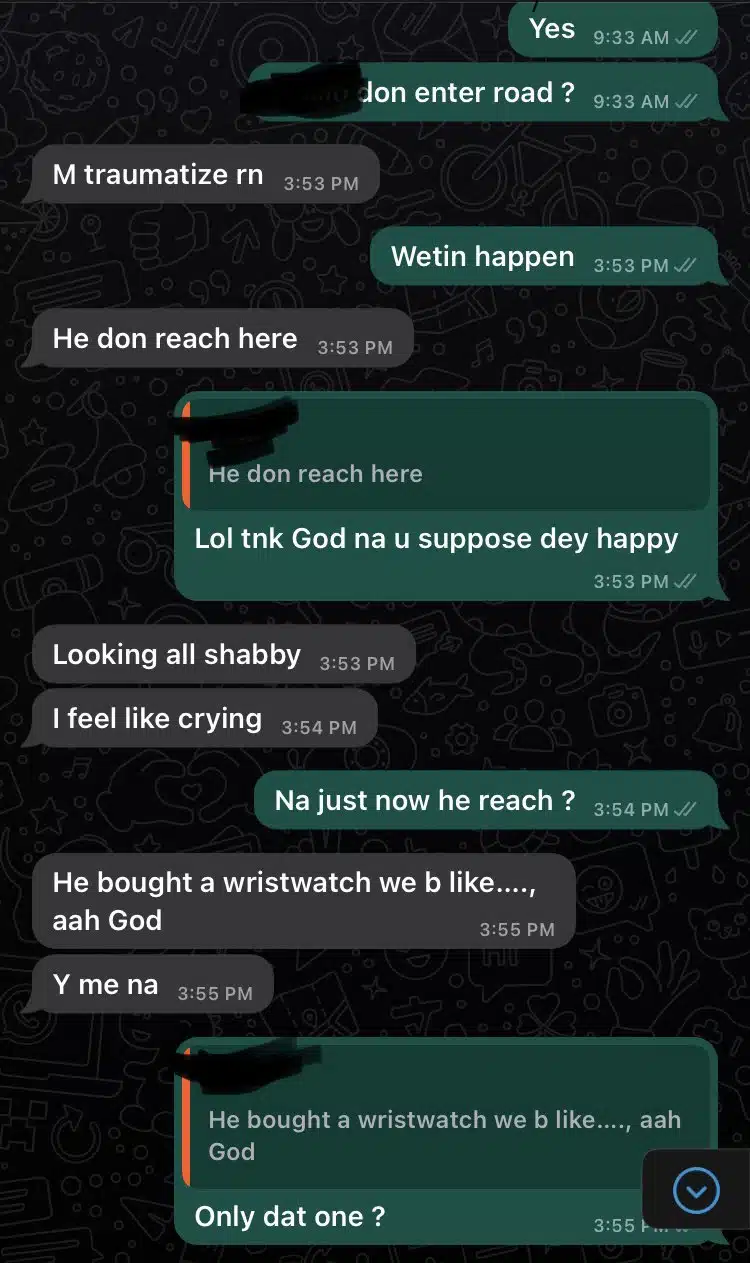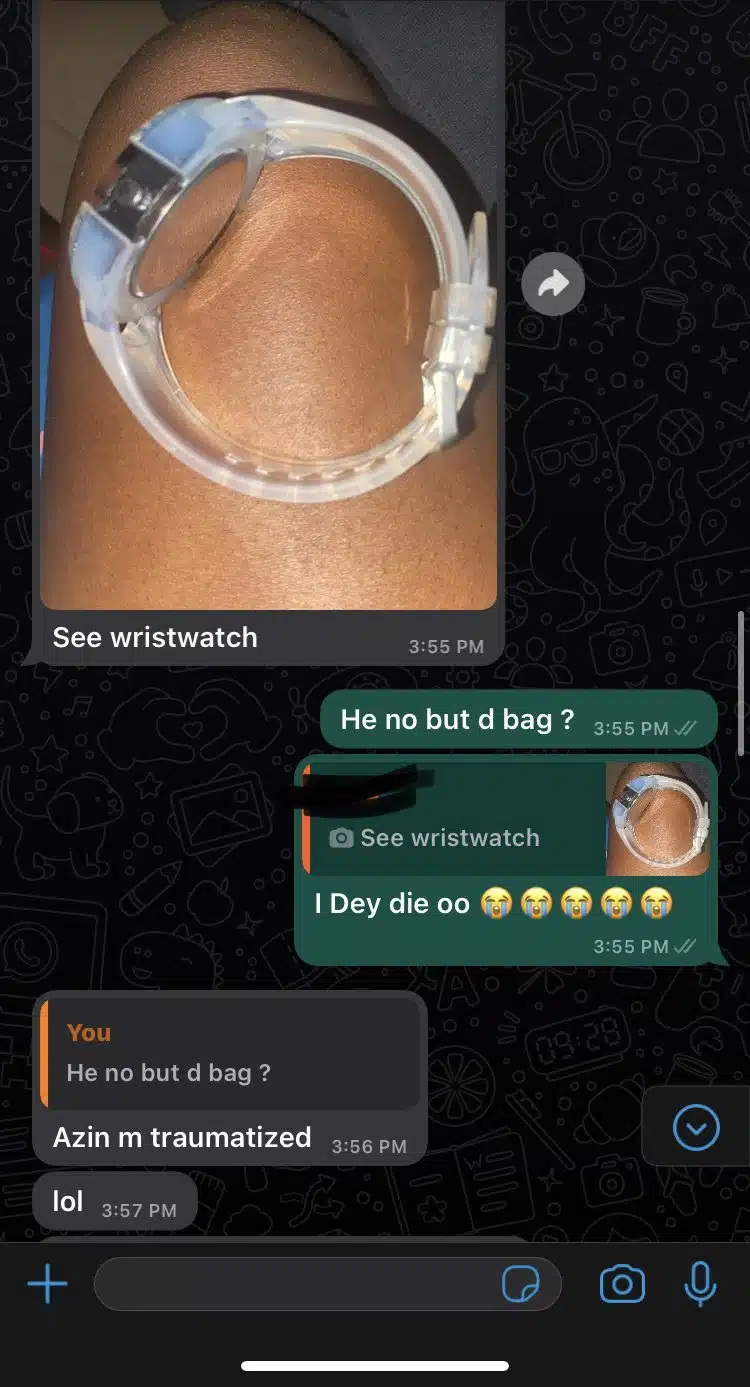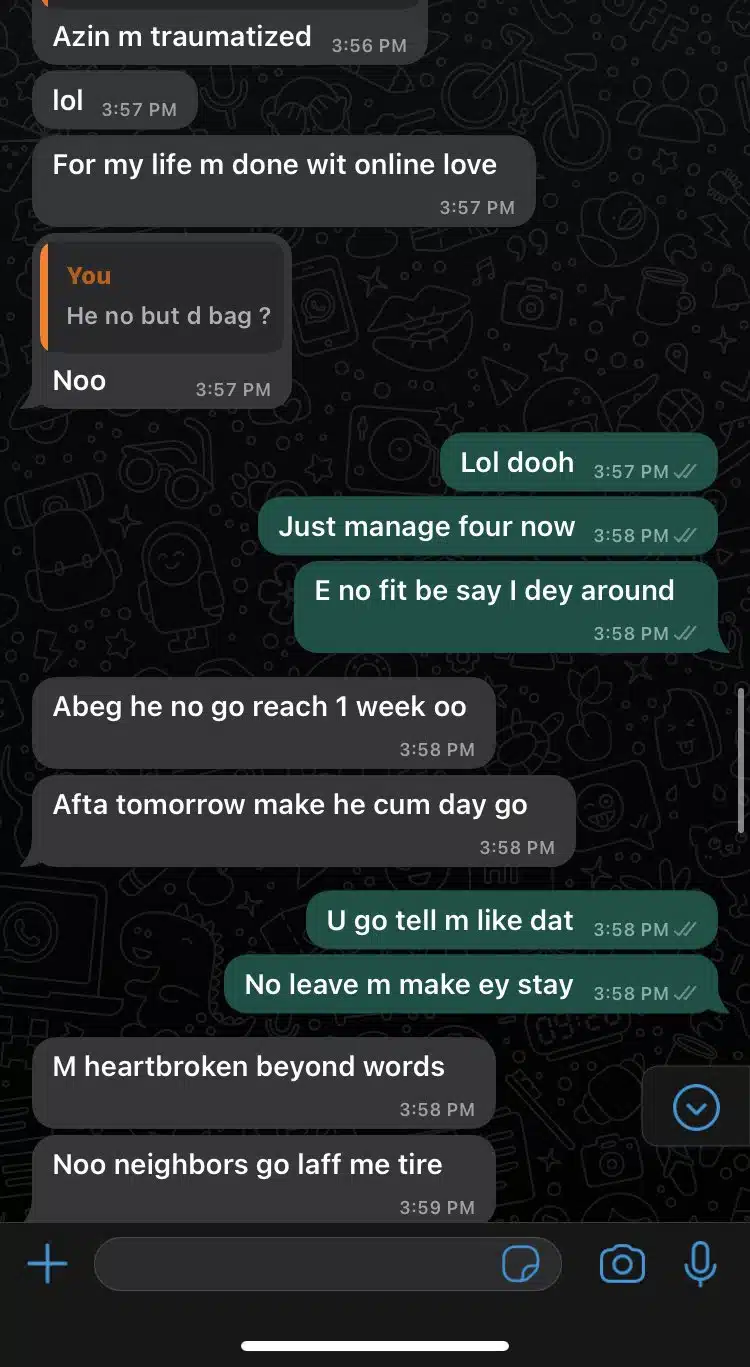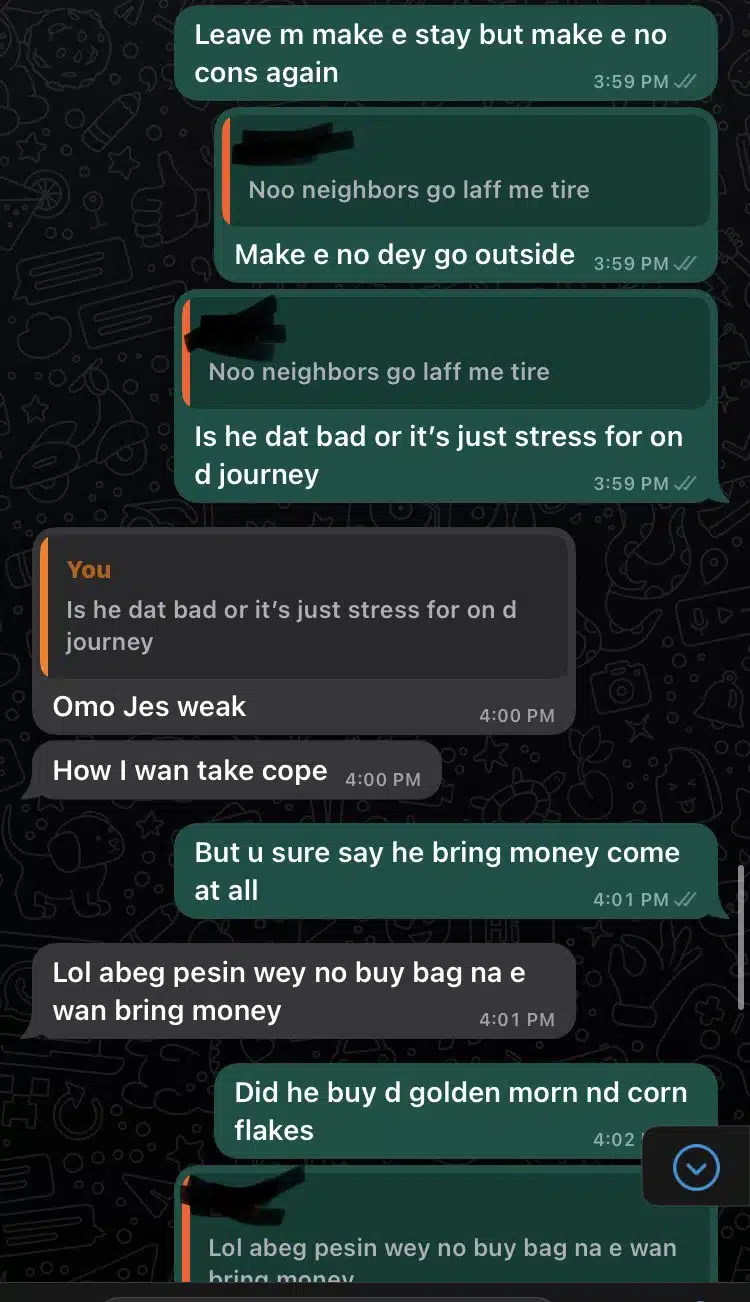 Some reactions are shown below:
@wumigift_ said, "Shey those ones that were actually running man bussiness. He is definitely not the only one she has to deal with. If she needed more bags she would definitely have more guys…"
@aimthamachine_ said, "You need somebody to buy you bag, golden morn and corn flakes? Lol, you don't need a relationship, you need a job where you can work 14 hours Monday to Sunday. Werey."
@lawson_damiete said, "He should buy bag and bring money for coming to see her? You people are the reason boys talk to girls anyhow. Because y'all objectify yourselves so much".
@vibes__N said, "You and your friend need who go buy una bag, wrist watch, golden morn, corn flakes.. Something my little sister will do on her own. You and your friend no get one single level.. Low class "omo toh shan"
@oxCollins said, "You guys are making relationship so funny these days ? Who set these standards of buying material stuffs, prioritising monetary gifts at the very first day. "you should have taken time to focus on him , the quality of person he is as a man, Your biggest gift is him ,He's biggest…"