Celebrity Death
How Did Andre Malherbe Die? Belgian Motorcycle Racer Cause of Death Explained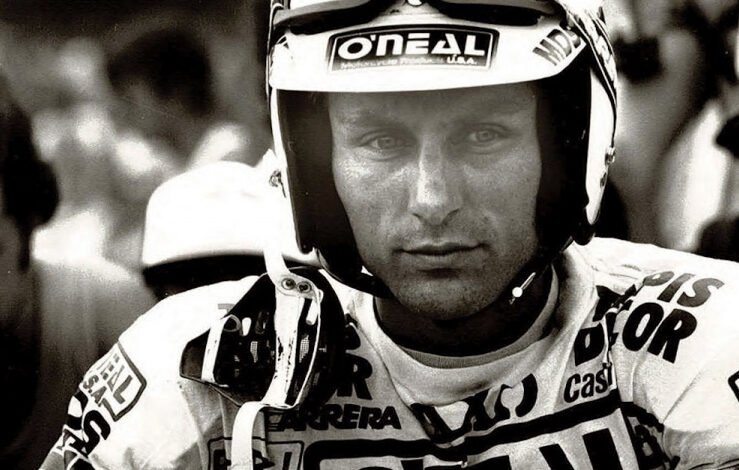 André Malherbe a Belgian former professional Grand Prix motocross racer, died on 24 November 2022 at age 66.
Who is André Malherbe?
André Malherbe Son of a motorcycle trader, born in Huy. Malherbe got his racing license in 1973 and started competing at a young age. He won the 1973 FIM 125cc European Motocross Championship while riding a Zündapp, and he won it again in 1974.
The coolest rider in the GP paddock was Andre Malherbe. He had a riding style that was ungainly and very "European," but he was also smooth, quick, and mentally very tough, making him perhaps Thorpe's most formidable rival. Off-course, he had a gorgeous and glamorous wife, movie star looks, and earned the respect of all his rivals.
He was a native of Belgium and resided in Monaco, a paradise for the affluent, the gorgeous, and the F1 stars. Sadly, Andre suffered a serious spinal injury in a post-GP racing accident competing in the Paris-Dakar rally.
André Malherbe Cause of Death
One of the most well-known motocross riders of the 1980s, André Malherbe, passed away on Thursday. The information released by RTBF was verified by Christian Dejasse, national sports president of the Belgian Motorcycle Federation (FMB), in a statement to the Belga agency. He was 66 years old and had been hospitalized about three weeks prior.
André Malherbe Motorcycle Racing Career
Malherbe got his racing license in 1973. In the 250cc motocross world championship, Malherbe placed third in 1977. In 1978, Malherbe advanced to the 500cc world championship, where he finished the year in the sixth position with the highest KTM score. In 1979, he switched to race for Honda, and by the end of the year, he had improved enough to finish third in the 500cc world championship, only behind Suzuki's Gerrit Wolsink and Honda colleague Graham Noyce.
While racing for the Honda factory squad in 1980, he won his first 500cc world title. Malherbe successfully defended his title in 1981, and for Honda, in 1984, he captured his third 500cc world championship. Malherbe was ranked fourth among all-time winners at the time of his retirement with 41 victories in Grand Prix races.
He participated in the 1987 Spa 24-Hour round of the World Touring Car Championship when his motocross career came to an end. He then started taking part in rally raids. He crashed and sustained severe injuries during the 1988 Paris to Dakar Rally, which rendered him paralyzed.