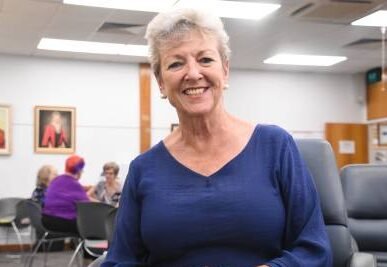 Fay Miller, a previous mayor of Katherine, died. Fay Miller was a pioneering Territory woman. She opened doors for many people and was a steadfast supporter of her community.
What Happened to Fay Miller?
Natasha Fyles a Chief Minister of the Northern Territory, Australia Member for Nightcliff has confirmed the passing news of beloved mayor Fay Miller by her official Facebook post and the statement reads the following,
Fay Miller was a pioneering Territory woman. She paved the way for many and was a strong advocate for her community. I have great respect and fondness for her. During Fay's tenure as Katherine's Mayor, we worked with Fay on community initiatives for Katherine. She always fought for her community and was always constructive. On behalf of the Northern Territory Government, I pay our respects and condolences to the Fays family. May she rest in eternal peace.
Fay Miller Cause of Death
The former Mayor of Katherine, Fay Miller, has lost her battle with leukemia.
On the news of Ms. Christina Fay Miller AM's demise, the Administrator released the following statement.
Ruth and I are shocked to learn that Fay Miller passed away after a protracted fight with cancer. Fay worked tirelessly for more than 30 years as a business owner, community representative, politician, alderman, mayor, and committed community member in service to her community. She was an ardent supporter of the Katherine Area.
"In 2021, Fay was awarded a Member of the Order of Australia in recognition of her excellent service to the Territory, which included major contributions to local government, tourism, and the town of Katherine. The contributions of Fay won't be forgotten ".During this trying time, our thoughts are with her spouse Dennis and their larger family.
Fay Miller about her illness
Mayor Fay Miller Announces her Retirement (September 2020 )
Mayor Fay Miller gave notice that she would be leaving Katherine Town Council as of 30 November 2020. In March of this year, Mayor Miller received a diagnosis of a treatable but incurable illness. Ms. Miller will relocate closer to medical support in light of that diagnosis and the haemotologist's recommendations.
"It has been such an honor to serve the Katherine community since I was first elected as an Alderman at a by-election in 2002, elected to the Legislative Assembly as the Member for Katherine at a by-election in 2003, and re-elected as Member for Katherine in 2004. I retired at the 2008 general election following a car accident. I had the honor of being chosen as Katherine's mayor in the 2012 election and reappeared in the local government elections in 2017. Ms. Miller said.
The opportunity to be re-elected to the Local Government Association of the Northern Territory Executive in 2012 and to serve there until the AGM in November has been an incredible honor for me. I have truly loved serving Katherine in every way.
In addition, I was chosen to serve as the Big Rivers Regional Reconstruction Committee's chair when it was established four years ago. I also serve as a board member of the Ministerial Advisory Council of Senior Territorians and the Northern Territory Grants Commission.
In addition to local groups, I have served as the Katherine region's representative on other tourism-related committees for the past 25 years. "I am currently having stable health, thanks to the marvels of modern science, and I hope to remain on that path for as long as feasible."
The next municipal elections will be in August 2021, according to Mayor Miller, thus her resignation would not need a by-election right away. The Department of Local Government will be consulted for advice in relation to the vacant Mayor's seat.
Who was Fay Miller?
Christina Fay Miller AM was born on April 8, 1947, in South Australia, where she resided before relocating to Katherine in 1989. Fay and her husband bought Red Gum Tourist Park before she entered politics in 2003 and won a by-election to the NT Legislative Assembly. She served on the front bench and briefly held the position of CLP deputy leader.
She retired from the Legislature in 2008 as a result of the catastrophic injuries she incurred in a vehicle accident in 2006. Fay was elected mayor of Katherine in March 2012 and kept that office until November 2020 out of a continued desire to serve her town.
Fay, a resident of Katherine, survived a flood, a vehicle accident that shattered her neck, and the death of her husband, but her hardest struggle was battling the incurable bone marrow illness myelofibrosis.
Miller received an Order of Australia membership in the 2021 Australia Day Honours for "major service to local government, to tourism, and the community of Katherine."
Thanks for reading Ngnews247.com. Read and share this article with friends on various social media handles. before you leave, it might interest you to read more Biography And Net Worth.