Celebrity Death
Dinky Bliss Cause of Death: How Did Rethabile Potsane From BBMzansi Die Explained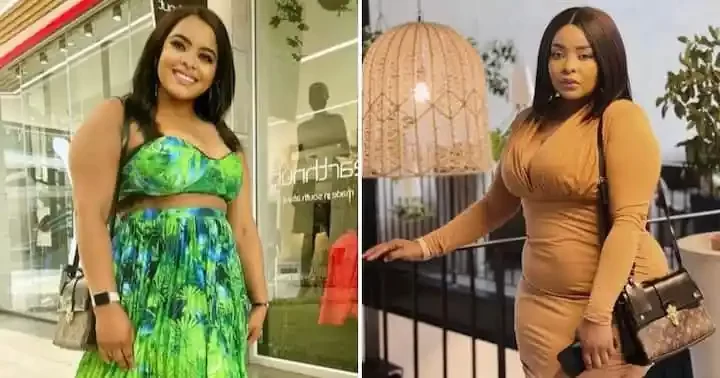 Dinkybliss, also known as Rethabile Potsane from BBMzansi, passed away on November 13, 2022, at Hillbrow Clinic in South Africa.
How Did Dinky Bliss Die?
Rethabile Potsane, who is professionally known as Dinky bliss, suddenly passed away on November 13, 2022.
Dinky Bliss rose to fame after appearing on Big Brother Mzansi, one of South Africa's most popular reality programs.
Entertainment Commentator and TV Host Phil Mphela first confirmed this on his Twitter page. By saying,
RIP: Rethabile "Dinkybliss" Potsane

Big Brother Mzansi housemate, Dinkybliss, has passed away. #RIPDinkyBliss pic.twitter.com/gp5E6HrPGW

— Kgopolo (@PhilMphela) November 13, 2022
He also shared an Email received from the Dinky bliss family regarding her passing. The message reads,
It is with deep sadness that we share the news that Rethabile Potsane also known as Dinky bliss has passed away in the early hours of today at Hillbrow Clinic. More details will follow in due course. At the moment the family is still shocked & grieving.

For media briefing contact her manager Bukhosi on 0681163375.
Unfortunately, she was among the first Big Brother Mzansi contestants to be booted from the competition.
Dinky Bliss Cause of Death
A South African journalist confirms the death of a former BBmzansi Season 3 housemate, Dinky bliss. Dinky bliss cause of death remains unknown. She passed away at Hillbrow clinic and her family is in total shock after the demise of Dinky bliss. She was in depression, according to her fans. However, it is not known whether her depression relates to her death.
Popular South African blogger Phil Mphela said: "Rethabile "Dinky bliss" Potsane "Big Brother Mzansi housemate, Dinky bliss, has passed away."
He announced the passing of Dinky bliss on his social media.
UPDATE: Dinky bliss didn't commit suicide, Phil Mphela confirmed on Twitter as the family confirmed him via Mail. He said,
There has been speculative tweets about Dinky's passing.

Dinky did not commit suicide.

Yes Dinky was public about her depression struggles but please wait for the family to deal with the shock and details of her untimely demise will be shared.
For the first time,
Back on April 29, She posted a video on Instagram and stated, "People call it attention seeking, and yes I am seeking urgent attention of help. I tried, I really tried"
View this post on Instagram
Ngnews247.com have been trying to reach out to the family and relatives for comment on the incident. So far no responses have been received. We will update the page once enough information is available. More details on Dinky bliss cause of death will be added soon.
Recently about her depression:
Dinky bliss suffered from depression. She opened up that she was battling depression for the past few days. She shared a story about her depression on her Instagram and fans reacted to it.
In April of this year, Dinky Bliss emotionally asked her followers to pray, saying that she is stressed and had not been able to sleep. She also explained how her child has kept her going through it all, adding that she hopes she won't do anything harmful to herself.
She gained hatred during releasing n#des of Terry Treasure
South African reality Tv star, Dinky Bliss, was under attack after breaking the girl code.
Taking to her Twitter page yesterday, Dinky Bliss, posted an n#de picture of Terry Treasure. Why she did isn't known yet. She might have probably gotten it from her Only Fans account. But that didn't work in her favor as SAns demanded that she pull the pic down.
Some of BBMzansi's star fans screenshotted the post and said they were going to show it to Terry as soon as she's out of the house so Dinky can be sued. If you're not aware revenge p#rn is a crime in South Africa.
Revenge p#rn is the sharing of n#de or s#xually explicit photos of a person, either via social media, texts, emails or by uploading the content to p#rnographic websites to humiliate the victim.
The penalty for this offense may include a fine up to R300 000 or imprisonment for up to four years or both a fine and imprisonment. Hmmm, here's how Tweeps reacted to her post.
Reactions from South Africans below:
One said, BBMzansi Dinky bliss really stooped that low…first after she was evicted she went for Nale and started saying horrible things about her now she is on Terry.
Another one said, Guys did Dinky bliss dig for Terry's n#des & publish them, or did she just RT'ed pics, Terry, herself posted? I woke up to the fire. Please say Dinky Bliss is going to jail.
The third one said, Dinky Bliss, you went so low by Posting your fellow human N#de that's why you were evicted upon how entertaining you were, you cannot fight grace, just heal.
Details on Dinky Bliss Cause of death will be added soon.