Cosmas Maduka is a multi-billionaire and Chairman/CEO of Coscharis Group of Companies, a sole distributor for BMW in Nigeria. Read about Cosmas Maduka Biography, Net Worth, Wife, Age, State, Family and More.
Cosmas Maduka Wiki, Profile
| | |
| --- | --- |
| Name | Cosmas Maduka |
| CEO | Coscharis Group of Companies |
| Profession | Businessman |
| Age | 62 years old |
| Wife | Charity Maduka |
| Birth Date | December 24, 1958 |
| Birth Place | Nigeria |
| Net Worth | $80 million |
Cosmas Maduka was born on December 24, 1958. He hails from Nnewi, Anambra State and was born to late Peter and Rose Maduka. Cosmas began his education, but dropped out in elementary three, few years after losing his father. As a result, he began to assist his mother in her business. He was hawking Akara (bean cake) with his brother so as to fend for the family.
Later, at age 7, Cosmas was taken to his maternal uncle to serve as an automobile apprentice. He served his uncle who sold motorcycle parts in Lagos.
Unfortunately, at age 14, his uncle relieved him of his duty because Cosmas closed shop to perform some religious exercise due to his new found faith – Christianity. This infuriated his uncle, so, he paid Cosmas off with N200 for his 7 years of service. Surely, that marked the beginning of Cosmas's independent entrepreneurial journey.
Cosmas Maduka Business Career
Cosmas took the N200 and partnered with his brother. Together, they formed Maduka Brothers and were trading in automobile parts. They soon parted ways because of financial differences. All the experience and connections he built while working with his uncle came in handy in his entrepreneurial pursuit.
He started buying motorcycle parts and selling. Also, he got goods from Boulus Enterprise, a bicycle and motorcyle marketer. He would buy from them, remove their tags and sell. Cosmas continued and later on went into another partnership with his friend Dave. It was named CosDave, but it soon failed due to some differences as well.
Then, in 1977, he established the Coscharis Motors now Coscharis Group. Coscharis is a combination of his name and his wife's – Cosmas and Charity. Coscharis started the importation and distribution of automobile spare parts, accessories of Japanese vehicles and all other kinds of automobile products.
The company grew and expanded and in the 1980s, the Nigerian government decided to grant importation licence to 10 Nigerian companies. Coscharis was among the selected companies and that was the beginning of a new dawn for the company.
Today, Coscharis is the sole distributor of BMW in Nigeria. It also markets Range Rover cars, Rolls Royce, and other American car brands like Ford.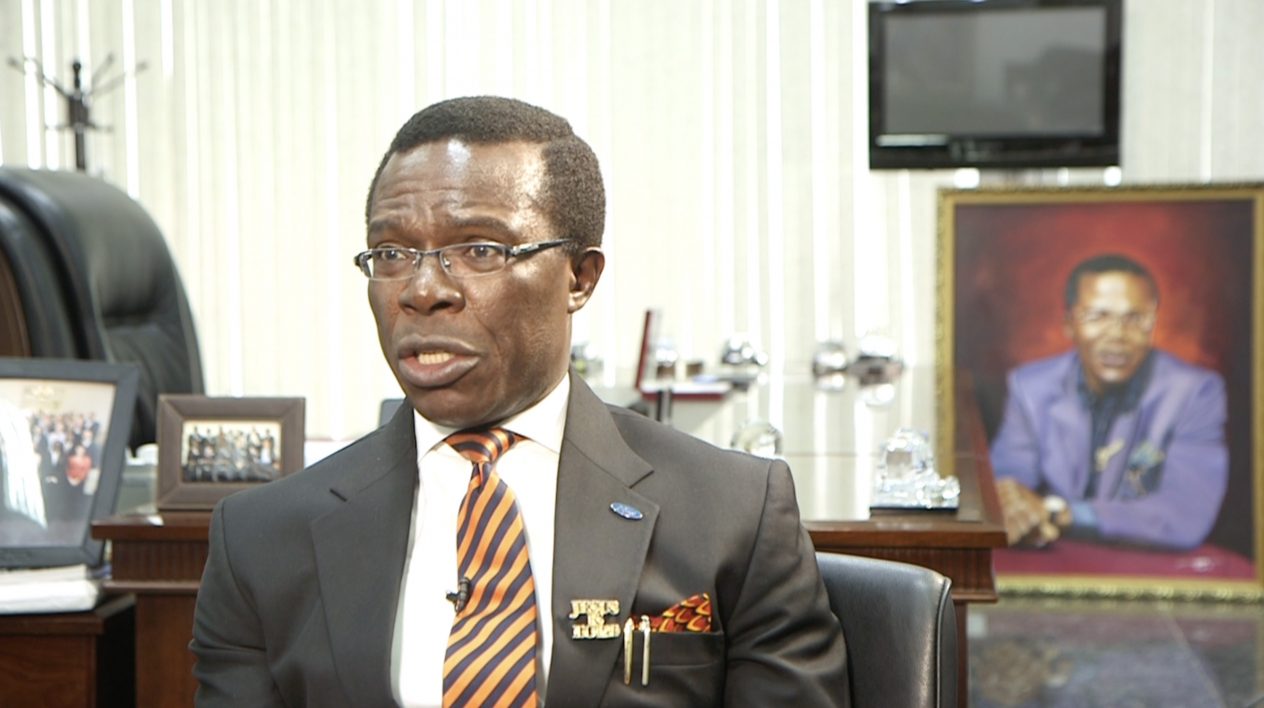 Cosmas Maduka Personal Life
As early as the age of 15, Cosmos already set goals that he wanted to achieve. Some of the goals was marrying early and succeeding in life. Therefore, at age 19, he married the beautiful Charity Maduka. The union is blessed with children and the whole family resides in Lagos.
Also, at age 14, he gave his life to Christ and has remained committed to his faith till date.
He loves sports such as football and biking. He did serve as the President/chairman of the Nigerian Table Tennis Federation.
Cosmas Maduka Net Worth
Forbes Africa Cover named him the man who turned $1 dollar to $500million. His net worth is estimated at $800 million.
—–——–———
Thank you very much for reading Cosmas Maduka Biography And Net Worth to the end, please do us good to share this article among friends and family on various social media platform. Before you go It might Interest you to read Biography And Net Worth.